Pop rock quintet Southlen first got their start as a cover band, playing their own renditions of other bands' songs. A year after their formation, they took a stab at writing their own songs, and delivered an EP called Stay. After getting opportunities to play with respected names like Leeland and Phil Wickham - pretty good for a band that's still in high school - it seemed that Southlen had a knack for songwriting, and wrote some more, this time for their first full length album, Loving Life, Living Love.
It's hard to know what to expect from young artists these days, with many of them being low-grade hardcore bands or sloppy rappers who have nothing to say. Southlen, on the other hand, sheds a little light on their peers. While they certainly aren't giving listeners anything they haven't heard before, they're at least talented. An overall synopsis of their sound, though it varies some throughout the album, is a slightly more mature pop punk. A variety of names come to mind: musically, you get some Run Kid Run, Relient K, Green Day and some Capital Lights; vocally, with there being two vocalists, you get some Hawk Nelson, Coheed & Cambria, blink-182 and The Wedding (from the Kevin Kiehn era). At various points throughout the songs, you could almost swear that Aaron Gillespie was making an appearance as well, such as in the song "Better." But even with all the comparisons in mind, Southlen is a good example that you don't have to be completely original to make a decent album.
In addition to the pop punk sound found on Loving Life, Living Love, they also mingle with some other styles of music, all related to pop rock. "Restless" is structured like a pop punk song, but it makes use of an acoustic guitar instead of electric. It also has some xylophone, piano and light strings. There is some electric guitar near the end, but it's still pretty quiet, and it gets mixed with everything else plus some harp. The following track, "The Prodigal," is a rock ballad that turns out borderline anthemic. The title track is a softer ballad, composed of light guitars and harmonic vocals that sing about changing the world with love. One of the most interesting, and seemingly least characteristic for Southlen, is the final official track, "California Carousel." There's a lightly strummed acoustic guitar, with a strange electronic sound in the background, some really quickly-played, bucket-drum style percussion, and a high-pitched voice singing a melody. It's experimental compared to the rest, and a good display of what they could accomplish musically in the future.
As mentioned, some of the bandmembers of Southlen are still working their way through high school. Knowing this while listening to Loving Life, Living Love will probably impress you on its own. The majority of bands that put out music while in high school don't have the resources or time to make an album with the quality that Southlen has. The production value is very high - not necessarily to the standards of a professional producer, but it still sounds really good. Southlen may not have an original sound, and they could use a little work in the creativity and vocals (which can be whiny at times) but overall, it's refreshing to know that there may still be some youth that can create something good with their instruments and talents.
- Review date: 5/29/11, written by
Scott Fryberger
of Jesusfreakhideout.com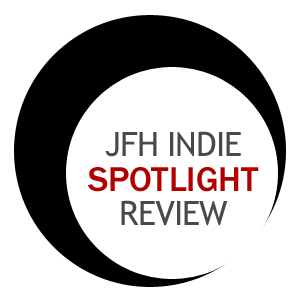 Record Label:
Advent Records

Album length:
12 tracks: 39 minutes, 54 seconds

Street Date:
February 5, 2011

Buy It:
AmazonMP3
Move The Night (4:05)
Attention " Attenciņn ! Achtung (3:50)
Restless (3:50)
The Prodigal (3:46)
Better! (3:48)
Stay (4:34)
P C H (0:17)
Something Beautiful (2:55)
Loving Life, Living Love (4:33)
When I'm Alone (2:36)
California Carousel {Epilogue} (1:34)
Oceans Ft. Aaron Barbosa [Bonus Track] (4:06)