Beginning as an acoustic project from a young man named Benjamin Cardenas, My Flesh Heart began writing songs that would hopefully touch each listener's heart in a different way. My Flesh Heart's first release was an acoustic EP called Where I'm Going, but lately he's been focusing on an upcoming project that features production from Jars of Clay's Matt Odmark. To raise funds for this project, My Flesh Heart is releasing a four-song self-titled EP.
As the EP opens up with "Just Give Up," the intro to the song could almost lead one to believe that My Flesh Heart has gone the way of some sort of hip hop. But then the acoustic guitar (with some light drum machine) come in with Cardenas' soothing vocals singing about the seemingly-pointless act of trying to be a decent and loving person ("Every single thing you do, everybody's looking through you, why even try, why turn a tired eye"). It's an example of Cardenas' mission with his songs, which is to write songs that people can relate to as they go through the harder parts of life. "Ask Me Why" brings the mood up a little bit, however, both in message and in sound. It's an upbeat, southern rock love song. The lyrics are well-written and fairly clever; I'm sure whatever lady this was directed toward would blush a few times during the song. "A Simple Seed" works as the EP's highlight track. I like the melody in the chorus, with the accompanying ghost-like echoes in the background, and the guitar work is pretty impressive as well. It's not intricate guitar work (it's mainly a lot of up-tempo strumming), but it fits the rhythm and tempo very well. Closing out the EP is the most rock-based track of the four, "Every Night," though the term "pop rock" may be more applicable, sounding reminiscent of bands like the Goo Goo Dolls or Barenaked Ladies. It ends on a solid note, closing out the EP very well and leaving the listener wanting a little bit more.
Cardenas is a talented singer/songwriter who crafts thought-provoking tunes. The production quality could be a little better, but as it's just a little taste of what's to come (and a pretty good taste), that's not too big of an issue. We've seen what Odmark can do as far as production, so his teaming with Cardenas should bring about something very good. Check out My Flesh Heart on iTunes or Amazon for a measly four bucks and then look forward to some newer music very soon.
- Review date: 6/7/12, written by
Scott Fryberger
of Jesusfreakhideout.com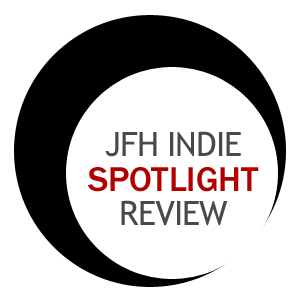 Record Label:
None

Album length:
4 tracks: 13 minutes, 59 seconds

Street Date:
May 14, 2012

Buy It:
AmazonMP3
Just Give Up (2:43)
Ask Me Why (3:44)
A Simple Seed (2:53)
Every Night (4:39)