Collective indie-pop group NAMO is made up of many up-and-coming musicians residing on the fertile musical soil known as Nashville Tennessee. Although the relatively new collective formed in 2017, this is now the first full-length project released under the moniker following up 2018's six-song album, titled Rain. Perhaps inevitably, folk singer/songwriter Andrew Peterson's kids Aedan, Asher, and Skye are among the list of artists that make up the group. Growing up around the bevy of talented musicians in the Peterson home had to have been inspiring, and it's likely the reason each of the Peterson kids has pursued music. Following in the large footprints of their father before them could be intimidating, but each has begun carving out their place in the industry with aplomb. It is the production of middle son Asher that ties the self-titled ten-song project together in near-flawless fashion. This is no small feat with ten different artists, his siblings among them taking a song each. Weaving all the voices and styles into a cohesive whole had to have been a labor of love, but even at such a young age, he has pulled it off with the deft-hand of a seasoned producer.
Album highlights litter the tracklist, but the biggest standouts don't take long to appear with the opener "Stay In Motion" firing out of the gate with its dream-like waves washing over listeners with the vocal pairing of Aedan Peterson and Olivia McKaig. From there, younger sister Skye takes the microphone for the reverb-soaked "Listen." Her voice draws you in with a sweet lilt as she sings, "Listen to me/Listen to me/Love is coming in a desert storm." Track four further continues down the down-tempo electro-pop path, as group Tri-Patterns take center stage for their song "Sweet Girl" which swells into a satisfying crescendo in the latter third of the song. Taking top honors for catchiest, and therefore favorite song for this reviewer is the whimsical "Candy-Coated Emptiness." It's clever lines like, "Walking, lights off/Working on a cough drop/Here I am without you/Here I am just trying to/Fight you off," that should endear listeners to Lindsay Latimer's staccato-pop earworm of a tune. Deservedly so, as there are many ways to say you are sick, or even heartsick over unrequited love, yet NAMO pulls off the right amount of lyrical turn of phrase to keep things interesting and fresh.
On "Thunder In A Blue Sky," brother Aedan lends his vocals to the road trip-worthy tune which would fit comfortably among the songs on the most recent Colony House record. Peterson's voice soars, amidst well-placed guitar flourishes all backed by a driving drumbeat. The song begs for an open road, the windows down, and a full-throated sing-along. Playful track "The Gap" is led by the appropriately titled group Rope Swing, aka Caleb Kuhlmann, and it brings to mind the happy times of an outdoor summer. Featuring finger snaps, a jaunty piano line, and synths make for a fun tune. Lastly, of note, is the vocoder-drenched song, "Endless This," with vocals from Thomas Griffith. Contained within the song are a palpable yearning and an earnest expression of devotion utilizing the kind of rafter-raising "oohs and aahs" that would make Coldplay proud.
Overall, it is remarkable that a collective so young, and a producer in Aedan Peterson with such a short amount of experience, could pull off an album with such a high level of continuity. Truthfully, many, if not all of these tunes could fit alongside their mainstream counterparts on the radio. Rare is the indie album that so hooks this listener as to consider it a favorite of the year, but NAMO's self-titled has done so, and any fans of the indie-pop scene would do well to take notice.
- Review date: 4/29/20, written by
Josh Balogh
of Jesusfreakhideout.com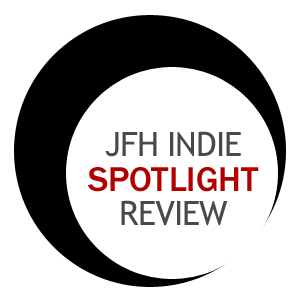 Record Label:
None

Album length:
10 tracks: 34 minutes, 35 seconds

Street Date:
April 3, 2020

Buy It:
iTunes

Buy It:
AmazonMP3
Stay in Motion (feat. Olivia McKaig & Aedan Peterson) (2:44)
Listen (feat. Skye Peterson) (2:59)
Talk! (feat. JOCKS) (3:31)
Sweet Girl (feat. tri patterns) (3:26)
Candy-Coated Emptiness (feat. Lindsay Latimer) (4:06)
Sister, Pt. 3 (2:00)
Thunder in a Blue Sky (feat. Aedan Peterson) (3:57)
The Gap (feat. Rope Swing) (3:25)
Endless This (feat. Thomas Griffith) (3:51)
Spring (feat. Enjoyer) (4:36)