Sometimes it seems that a band or artist bursts out of the gate on their first full-length album fully formed; as if their artistry and band chemistry was not developed over time, but bestowed on them like Neo's downloads in The Matrix.
This is of course nonsense. Any skill takes time and space to develop, and finding a musical voice and chemistry with each other takes work. But once in a while, a band comes along with a mature sound and confident manner alarmingly early. In the case of New Hampshire's Epic Season, this musical maturity comes from having played together since their early teen days, and, in true small-town fashion, sharing the same piano teacher through the years.
Following an initial EP offering, Till Darkness Turns To Dawn (produced by heavyweights Ted T. and Paul Coleman of the Newsboys and Paul Coleman Trio), Epic Season returns with the mature, inventive full-length album, New Lands.
Calling to mind Paper Route and Mutemath's organic sounding use of technology, New Lands opens with "Break," a song that swirls with keyboards and syths in the first minute before crashing into a melodic chorus with an impassioned vocal delivery of front man Nathan Wells. "Break" sets a high bar for the rest of the album.
"Wildstorm" follows "Break" and throws an immediate and unexpected (but welcome) curve ball, with keyboard player Hannah Lavigne taking over on vocals. This song's prayerful plea for the Lord (in the metaphorical form of a wind storm, a literary device that the book of Psalms uses frequently) "to pour on me a fountain till my mind is pure / lately all I can think of is this world / I want to go / I want to soar / the wind is free" is a refreshing take on a worship tune, using creative language to describe an age old spiritual dilemma. Calling to mind The Cranberries' soulful lead singer Dolores O'Riordan, Lavigne's voice shows up again in "Out Of The Dust," a waltzing number that serves as a welcome halftime break between the impassioned "The Current" (which sounds like a cross between Peter Gabriel and, believe it or not, a tamer Eminem, a sentence that might never be typed again) and the poppy "Places." It's the lyrics to "Places" that gives New Lands its title. With a clever nod to history, Wells declares, "I know I'm no Magellan / but I'm telling you I've seen new lands." This song also features the best guitar line of the album, with a melodic and unique sounding figure that brings to mind Coldplay or The Killers and cements the tune in the frontal lobe of the brain.
The radio friendly "The Air" (with its fantastic melody, chiming guitar lines and catchy "ooohhh" vocals) and the hard rocking "Eyes Wide" show that Epic Season has captured the sounds of some of their musical heroes (Bastille, The Killers, Coldplay, Mutemath, Paper Route), yet remixed and reinvented them in a way that is, frankly, quite astounding given the band's young collective age. Epic Season proves that it's possible to take elements from your musical predecessors and create a collage that is wholly your own, and that you don't have to skimp on creativity to make something melodic and catchy. New Lands is one of the best albums of the year in whatever genre you want to stick it in. Good things are ahead for Epic Season.
- Review date: 9/1/14, written by
Alex Caldwell
of Jesusfreakhideout.com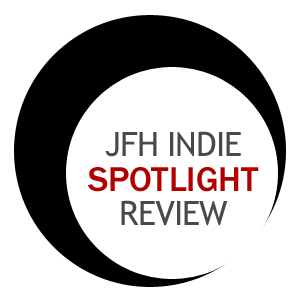 Record Label:
None

Album length:
11 tracks: 41 minutes, 34 seconds

Street Date:
August 7, 2014

Buy It:
Amazon.com
Break (4:08)
Wildstorm (3:56)
Eyes Wide (3:29)
The Air (3:44)
Beyond the Stars (4:04)
The Current (3:46)
Of the Dust (3:31)
Places (3:00)
Beautiful Eyes (4:09)
Pieces of My Heart (4:39)
Ours (3:08)