Before there was Deepspace 5, there was The Pride. The Pride was a hip hop trio that formed in the 90s, and it consisted of one DJ (High Tech the Recon), and two emcees (sintax.the.terrific and Soul Heir the Manchild). In 1998, The Pride recorded a full-length album, but due to record label problems, among other issues, they never actually got a chance to release the album. But in late 2010, The Pride was finally able to let the album see the light of day, releasing it independently. Now, through Manchild's Bandcamp store, you can buy a digital or physical copy of The Pride's debut album, On Def Ears.
It's important to keep in mind that this album was recorded in 1998. Those who were weaned on recent hip hop music may have a hard time getting into On Def Ears. Recon's beats have a very 90s feel to them. The beats themselves are usually pretty simple, with a real drum set that mostly keeps a mid-tempo timing. He even raps in a couple of the tracks ("Paper Passion," "Real To Reel," "Cardboard Cutouts" and "Rockit Science"). Both Manchild and sintax appear to have a much more raw flow than what we're accustomed to from them today. They're still tight flows and rhymes, no doubt, but the rawness is more akin to Wu Tang style than current Deepspace 5 style. They go back and forth between flowing real fast and semi-slow in the same verse. But regardless of the tempo change, it works well for the music.
The Pride knows where they stand with their faith, and it shines through in their lyrics without ever being cheesy. They display themselves as real people, but people who have put their faith in Jesus. As Manchild says in "Out of Sight," "My music's out of sight but Elohim's not out of mind." In "Cardboard Cutouts," the guys talk about humans being created in God's image, while also rapping about a lack of creativity in music. In one segment, sintax brilliantly says "Christ has a comprehensive claim on creativity...there's nothing new under the sun, so when you write something fresh you've just discovered God's creation." "Paper Passion" takes a strong defense against the struggles of lust, pornography and masturbation, without holding anything back (but not getting vulgar). They're smart and not afraid to tackle issues head on. They even attack the ugliness of the porn industry. The final track is called "Don't Settle" and is actually a spoken word piece by a girl named Tiana (and contains no rapping). Tiana speaks about not settling for just any guy or girl that comes along, but waiting and praying for the right person to have as your spouse. Good advice for whatever year it is. There are a couple lines that may be offensive to some listeners, though they wouldn't necessarily be considered explicit. At one point, sintax says that he's "ballin' like testes," and Manchild says "callin' another person n*gga is a dreamscape of hate."
On Def Ears features a slew of guest emcees rocking the mic. Most of them sound pretty good in their respective appearances, like future-Deepspace 5 member (and an at-the-time member of the Tunnel Rats) Sev Statik when he starts off the track "Out of Sight." An emcee named Humm the Sore Thumb shows up in "Last Night" and "First In Flight," managing to keep up with Manchild and sintax pretty well. "Real To Reel" is really the only weak track, and it's mainly due to the guest emcees. Kendrick and Mastamind show up and present a weaker flow than the other emcees provide for the tracks.
Just to reiterate, it's necessary to keep in mind that On Def Ears was recorded in 1998; the production seems sort of lacking. The main thing I notice is that the sound is rather quiet, and the emcees sound like they were standing a foot or so away from the microphone when they were recording the vocals. There's also a different style present that was relevant to that time period, but sound very dated by today's standards. That being said, On Def Ears is still very enjoyable, but most likely only to those who really love hip hop. Casual hip hop fans may not get a lot out of it. Fans of Manchild, sintax, Recon or Deepspace 5 as a unit may want to get their hands on a copy of On Def Ears and check out what they were doing before DS5.
- Review date: 2/9/11, written by
Scott Fryberger
for Jesusfreakhideout.com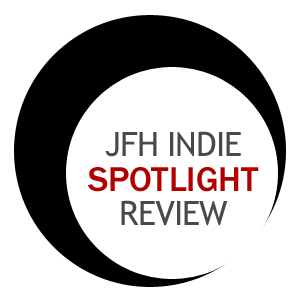 Record Label:
None

Album length:
14 tracks

Street Date:
November, 2010

Get It:
manchild.bandcamp.com
Intro
Talk Radio
On Def Ears intro
On Def Ears
Out of Sight (ft. Sev Statik)
Slow Motion (ft. Mark J)
Paper Passion
Last Night (ft. Humm the Sore Thumb)
Bloodsport (ft. Vex da Vortex)
Real to Reel (ft. Kendrick & Mastamind)
Cardboard Cutouts
Rockit Science
First In Flight (ft. Humm the Sore Thumb)
Don't Settle (ft. Tiana)