If you're looking for a dynamic punk rock sound with a focus on the hope found in Jesus, you don't need to look much further than
No Lost Cause
. The brainchild of musicians Rob Jensen and Nick Povilonis, No Lost Cause has been sharing the Gospel while churning out music for a few years now. And with the jump from Thumper Punk Records to Indie Vision Music comes their brand new EP,
PS
.
The EP wastes no time getting down to business. A gritty, lone guitar riff makes way for a fast and furious punk rock sound in "Slow It Down." True to its title, however, the song does slow the pace down in the chorus, shifting from punk to a mellow ska break. The change in style might surprise some, but No Lost Cause makes a habit of experimenting in different subgenres under the punk umbrella. As you traipse through the EP, you'll hear anything from pop punk to ska to classic punk, with some slight hints of hardcore on occasion. "This Fire" pulls a page from Thrice's Identity Crisis, "The Company We Keep" reminds me of the pop punk stylings of Hangnail, and "Deceived" is borderline thrash. Then, of course, we have the ska sounds of "Hope for the Hopeless" and "Where I Stand." The former keeps some of the pop punk, while the latter sounds like something from Nifty Tom Fifty's All My Dreams (Jensen even sounds quite a bit like Nifty's Mariano Dowgaluk in this song).
As mentioned above, No Lost Cause is all about Jesus, but a lot of their lyrics are aimed at the Church - both for conviction and for its betterment. "Fire" is a call to action akin to Jesus' great commission in the Book of Matthew, while "Slow It Down" is what you might call a Sabbath song, as it reminds us all we need rest from time to time. However, it also touches on how distracted we can be by things in our lives that pull us away from God: "So many distractions competing for time with the One who really matters most / it's time we wake up and get serious about the faith we say we hold so close / slow it down / you'll run yourself into the ground if you don't stop and slow things down / and spend some time with Him right now." "The Company We Keep" is another convicting song based on a Biblical principle, as Jensen sings, "Bad company corrupts integrity / watch who you're killing time with / are they what they seem." Regardless of the topic, the songs do a great job of pointing out destructive and/or sinful habits without being confrontational, which is a delicate balance that isn't always easy to attain.
In full disclosure, I've been largely unfamiliar with No Lost Cause until now. I've definitely heard select songs here and there, but have never spent a great deal of time listening to them. But with the PS, that's about to change. These guys make solid punk rock and I'm going to be on the lookout for whatever these guys have coming in the future. Check out this new EP if any of the above sounds interesting to you, because it'll be worth your while.
- Review date: 12/4/19, written by
Scott Fryberger
of Jesusfreakhideout.com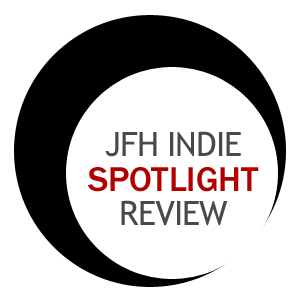 Record Label:
Indie Vision Music

Album length:
7 tracks: 26 minutes, 47 seconds

Street Date:
December 6, 2019

Buy It:
iTunes

Buy It:
AmazonMP3
Slow It Down (4:02)
This Fire (4:49)
The Company We Keep (3:35)
Hope For The Hopeless (3:47)
Deceived (2:17)
Where I Stand (3:32)
R.I.P. (early demo) (4:45)