Hymns will always provide us a deep well to drink from. We Christians are privileged to share a history of evocative lyrics married with structurally sound music. The trend of this century is to take these hymns and place them in diverse settings, be it wild reharmonizations or unique melodic directions. Paul Zach chose a different path. The album is as simply set as its title, and if you're familiar with his debut EP, or his work with The Porter's Gate, this record's acoustic ambience should come as no surprise. Hymns forsakes innovative interpretation for casual and quiet expression.
If any claim of experimentation could be made about this record, it's that some of these hymns haven't really been placed in the folksy and bluesy temperaments that unite this tracklist. This is most obvious on "I Want Jesus To Walk With Me," which feels almost like a western in its progression, as well as "No Not One," perhaps the energetic pinnacle of the album. More often than not, though, Zach gives us tracks like "All Hail The Power" and "Crown Him With Many Crowns" that feel more like he just picked up his guitar, played it how he played it, and left it at that. That's certainly not a bad thing: Zach's fragile, light falsetto and understated performances from some of his friends (Liz Vice, Leslie Jordan, and Page CXVI to name a few) is pleasant enough to carry the album. Just know that what you get on track 1 is what you will get all the way through track 10.
Searching for a lyrical reasoning for this particular selection of hymns may be misguided, but certain themes do seem to persist. The intimacy of a relationship with God, a desire for His peace, and a recognition of His power flows through the album. It's also interesting to note that a lot of these tunes come in thematic pairs. The acoustic and stand-up bass combo on "Just A Closer Walk With Thee" makes for a light-hearted exploration of trusting Jesus, but "I Want Jesus To Walk With Me" provides the desperate counterpart to that experience. Similarly, "All Hail The Power" and "Crown Him With Many Crowns" come back-to-back and carry over a lot of the same imagery. Cohesion is one thing this album accomplishes to a notedly satisfying degree.
With Hymns, Zach chose not to reinvent the wheel. Rather, it's clear that these songs were prepared in a way that inspires peaceful listening and playing or singing along. The absence of percussion keeps the energy low, but contemplative quietude prevails, and these versions will be nice additions to the ever-descending well of hymnal interpretation.
- Review date: 2/2/21, written by
Mason Haynie
of Jesusfreakhideout.com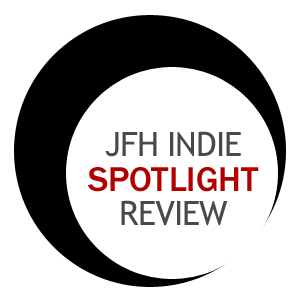 Record Label:
None, exclusively distributed by Integrity Music

Album length:
10 tracks

Street Date:
February 5, 2021

Buy It:
iTunes
Just a Closer Walk With Thee (featuring Page CXVI)
No Not One (featuring The Sing Team)
The Lord's Prayer (featuring Leslie Jordan)
I Want Jesus to Walk With Me (featuring Liz Vice)
Holy, Holy, Holy (featuring Leslie Jordan)
Come Thou Fount (featuring Taylor Leonhardt)
The Lord Is My Shepherd (featuring Page CXVI)
All Hail the Power of Jesus' Name (featuring Liz Vice)
Crown Him With Many Crowns (featuring Taylor Leonhardt)
Take My Life and Let It Be (featuring Liz Vice)