The music of California-based indie artist Timothy Jude Andrews, aka Holden Days, is like that brief moment between dreaming and waking up, somewhere in that sub-conscious middle space. Evidence of that statement appears early and often on his newest offering, Peregrine. The meaning of "peregrine" is defined as "a name originally meaning 'one from abroad', that is, a foreigner, traveler, or pilgrim." In addition, it is "a powerful falcon found on most continents, breeding chiefly on mountains and coastal cliffs and much used for falconry." With this title in mind, this set of ten brand new songs fits perfectly, as they weave and meander, conveying the feeling of longing, solitude, and heartbreak.
Timothy's ethereal dream-pop first came to my attention on 2020's Sylvan Lands Vol. II, with it just squeaking into my year-end top twenty albums list at the eleventh hour. With Peregrine, Andrews returns with his fifth album in as many years, and though it is hard to fully describe the sounds and feelings he successfully evokes, a few words that come to mind are: Gorgeous. Haunting. Yearning. Gentle. Atmospheric. Wistful. Whatever the adjective, the songs elicit a certain earnest hopefulness amid the heartbreak. But to be clear, these excellent songs are "growers." It will take patient listens to uncover the musical nuance. However, exploring the nooks and crannies of each tune delivers little nuggets of goodness to those willing to linger. Headphones and/or a set of great speakers will aid the overall listening, as I found that the best way to experience these warm songs is up-close.
"With You" is a brief but solid introduction to the album. The electric guitar takes the main focus, with complementing twinkling layers of production and waves of delightful vocal harmonies. Continuing the melancholy mood, "Daydream Painting" is another highlight with finger-picked guitar and emotion-dripping vocals. Longing is a theme of the album, and perhaps it is no better stated than in the lyric, "I was in love with you before you met my eyes/A painting of that daydream brings me close/How would it shape your thoughts, my dear?/I'd hope you'd want to be/Out of your head and into mine." Though the album is typically shorter on lyrics and higher on mood-setting through the music, "Count On Me" finds Andrews at his most talkative. The line between loquacious and verbose is a fine one, but he manages it here with ease, taking the listener on a satisfying walkabout to discover the good and bad of nostalgia. Lastly, "Night and Day" is another high point of the album featuring the heart-rending lyrics, "And night is heavier than the day/But I won't wither in the way I withdraw to weep /But is it weak or is it frail to want you here to no avail." Here he pairs the aching lyrics with a musical swell that builds, crashes, and concludes in a very satisfying way.
Peregrine is a fine album and is certainly worthy of a listen for fans of the musical approach of Young Oceans, Copeland, Future of Forestry, and elements of Starflyer 59. If this musical aesthetic appeals to you, then I can think of no better guide than the wistful wanderer known as Holden Days for the journey. Ultimately, I can see this album making a play for my end-of-the-year Top 10 list. All in all, it may not be your cup of tea, but at the very least, it is worth an undistracted listen. Holden Days are one to keep on your radar, and I truly hope that his music breaks out to a wider audience in 2021 and beyond.
- Review date: 6/13/21, written by
John Underdown
of Jesusfreakhideout.com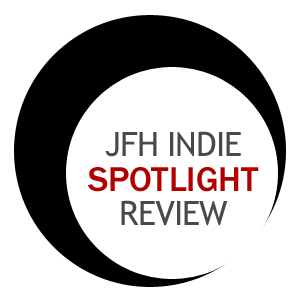 Record Label:
None

Album length:
10 tracks: 39 minutes

Street Date:
June 18, 2021

Buy It:
Bandcamp
With You
Daydream Painting
Sidera
When I Wait
Give
Count On Me
Apart
Same
Night or Day
Azure Curtain