Phao took us by surprise earlier this year when they released four solid pop rock tracks on their EP Something Cold. The EP acted as a prelude to their forthcoming full-length record, which would contain all four songs from Something Cold. The full-length record, Playing With Fire, takes what they started and successfully builds upon it with a bit more mature sound than before, and a little more intensity to go with it.
Playing With Fire jumpstarts the album with some fast and furious rock music that indicates that Phao has worked hard to make sure that the album surpasses the EP's sound. Not that it was a bad sound, because it wasn't, but it was a sound that they could've easily improved upon. It's also an indication that Anberlin may have been a huge influence on their sound. "Too Late" has a chorus that definitely recalls some Anberlin, as does nearly every aspect of "Drag You Down," including the Stephen Christian-like vocals during the chorus (specifically from the Never Take Friendship Personal days). At times, Phao almost seems to struggle to find their own identity. But for the most part, they're able to make the sound their own as well, as opposed to sounding like a complete knock-off for the entire album. But then there are songs like "Know Your Name," "Live To Fight" and "For You" that sound more like their own style. It's not a completely original sound by any means, but it doesn't directly sound like another band either.
Something Cold featured lyrics that were mostly about the struggles that accompany having relationships with friends and lovers; this same message is represented by Playing With Fire. They've even taken it up a little bit and seem to bring a little of a confrontational nature to some of their songs, such as in "Too Late." Lead vocalist Mike Gnandt unapologetically calls out someone that appears to have wronged him; the chorus says "Too late, too late. When I'm winning this fight why would I surrender. Too late, too late. They say to forgive and forget but I remember. Too late, too late. You shoulda thought about that before you lost your temper. Too late, too late to be friends." A few tracks later, in "Live To Fight," the theme seems to get a little more redemptive--not spiritually, but it points more toward the pointlessness of fighting with a loved one. The track is similar to the rock side of Write This Down, and it's actually a personal favorite. The chorus does a good job hooking the listener: "Yeah we could fight, we had all the right reasons. Somebody cries while the other one's leaving. So who's to blame? We're wasting away and if we only live to fight, we're gonna die someday." Phao goes on to sing a song about why they make music and tour, which ends up being a track dedicated to their fans. It features a significant amount of guest vocals from Francois Goudreault from the pop punk group Hello Kelly. Goudreault gets some good air time, singing an entire verse and the second chorus, and his voice fits in perfectly with the music, despite having a higher-pitched voice than Gnandt.
Those who have listened to Something Cold and liked it were no doubt waiting for this full-length. It's safe to say that these listeners have not been disappointed. Playing With Fire is a solid rock album that has a lot of potential for garnering some national attention. Admittedly, the prevalent Anberlin comparisons could possibly be a bit distracting, but if someone has to do it, Phao at least does it well, and again, they don't come off as a complete knock-off; they have their own sound as well, and they conquer it with one of the best independent rock albums I've heard this year. Fans of rock and pop punk can check out Phao's Playing With Fire on Spotify, and if said fans like it, they can pick up a copy at all the usual online distributors.
- Review date: 6/27/12, written by
Scott Fryberger
of Jesusfreakhideout.com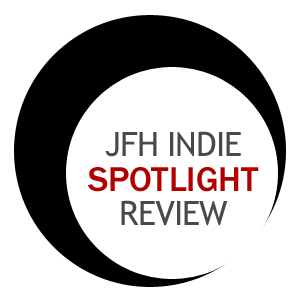 Record Label:
None

Album length:
12 tracks: 41 minutes, 3 seconds

Street Date:
June 19, 2012

Buy It:
iTunes

Buy It:
Spotify
Too Late (3:31)
Playing With Fire (3:04)
Know Your Name (3:04)
Brought Me Back (3:35)
Drag You Down (2:55)
Live To Fight (3:31)
Backbone (3:10)
Anything We Want (feat. Jodi King) (3:30)
Worth It (4:03)
For You (feat. Francois Goudreault of Hello Kelly) (4:03)
Faking Love (3:25)
Something Cold (3:17)