In 2008, pop rock group The Great Transparency released a five-song EP through independent label Razzbarry Entertainment called If Worse Comes To Worst. It wasn't a great EP, but proved to be a good start for the guys. Three years later, after extensive touring, The Great Transparency is returning with another EP (this time with six tracks, though the first one is an instrumental intro track). The name of this new EP is Rebuild Your Love, and shows us that the band has been putting a lot of work into their craft in the last three years.
Rebuild Your Love starts off with a theatrical build-up in "Intro," which nicely leads into "Chaos Parade." It's a piano pop rock song with a slower tempo, but with a chorus that very clearly shows that The Great Transparency was striving for something big. It's very radio-friendly, and the mixing is a little off, but it's a pretty good start to the EP. The title track follows, switching the overall sound to a more pop punk vibe, giving off a sound similar to Capital Lights (even vocally a little, though not enough to call them a knock-off). More specifically, the music is very similar to their song "Remember The Day" from This Is An Outrage. The EP's shortest song, and possibly the highlight of the bunch, is "Fireworks." It keeps the pop punk sound going, and is the perfect selection to follow the title track. The song has a good message about not living life like a firework ("Burning out like fireworks in the sky, move so fast, make some noise, then I die"). "Fighting For" appropriately brings the tempo down, acting as the ballad of Rebuild Your Love. Lyrically, it's about wondering why we always seem to be fighting God's love, when that's what He wants with no strings attached. "Truth Be Told" finishes things up, giving Rebuild Your Love one final push as it nears the end, bringing back some of the pop punk aspect, but also nicely following the tamer sound of "Fighting For."
Since If Worse Comes To Worst, The Great Transparency has been putting themselves out there, trying to make a name for themselves. The fact that they've been spending a lot of time on the road, yet still managed to put this much effort into a new EP that tops their last one is quite impressive. The guys bring a good message of love and holding on, and lay it on top of a skillful pop rock sound. Rebuild Your Love is a terrific example of the good things to come from The Great Transparency in the future.
- Review date: 5/20/11, written by
Scott Fryberger
of Jesusfreakhideout.com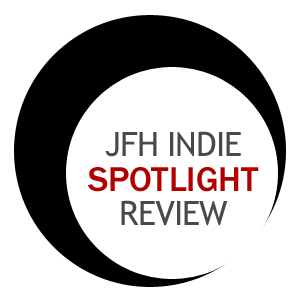 Record Label:
Razzbarry Records

Album length:
6 tracks

Street Date:
2011

Buy It:
TheGreatTransparency.com
Intro (0:54)
Chaos Parade (3:48)
Rebuild Your Love (4:14)
Fireworks (2:40)
Fighting For (4:00)
Truth Be Told (4:00)








---
THE GREAT TRANSPARENCY BIO
Love. The word alone is one more often used in worldwide vocabulary than any other. It's a powerful force that affects all of us. The meaning, however, has become much less powerful than the word itself. With all the violence, stress, and frustration that surround our world, there are only two things left to do: give up on love, or set out to make it stronger, or rebuild it for this world. With the release of their third studio EP "Rebuild Your Love", Columbus, Ohio's own The Great Transparency seeks out those who understand that this world needs a redefinition of love. Singer Miah Wagner says, "The kind of love that this world clings to in today's culture is what is portrayed in movies, magazines, love songs on the radio, etc. It's fiction, and it will fade away when stacked up against eternity. This world needs to know what true love is, as there is hope. People need to be brave enough to share love, and to live it out loud." Since early 2006, The Great Transparency has seen over 700 performances under their belts, having toured all over the nation alongside artists such as Eleventyseven, Manic Drive, Satellites & Sirens, White Collar Sideshow, while sharing stage with notable artists such as Kutless, Superchik, Disciple, Decemberadio, Sherwood, Stellar Kart, Fireflight, and Thousand Foot Krutch, to name a few. TGT show no signs of slowing down as they enter into their fifth year as a band. In addition to a constant touring schedule, the band has released two successful singles to national Christian radio in "Run For It" and "Don't You Ever", numbers 50 and 78 on ChristianRock.net's Top 100 Most Requested Songs of 2010, respectively. With the great response from top radio stations M88, The Effect, Z radio and Christianrock.net on the recent release of the title track, TgT is ready to share what love truly means with the rest of the country, as well as the world.