Adrian Mathenia
is a singer/songwriter based out of Louisville, Kentucky. His second full-length record is entitled
Rise Anew
and features excellent production; it was mixed and mastered at Resonate Recording. Adrian's background is largely in bluegrass, folk and classic rock. Those influences certainly come out in his music -- especially the latter two genres.
Rise Anew
focuses on the acoustic guitar, but nice smooth electric leads and piano highlight songs throughout the album.
The album starts with two solid tracks in "The Sun Hides" and "Far Away," but begins to get more interesting with "Paradise." In the chorus Adrian sings, "I made a desert of this paradise You gave. Behold the Lamb, behold the monsters that He saves." Following "Paradise" is the first true taste of the classic rock influence in "Blue/Black." The more folk-inspired "Company" introduces a piano and some rather impressive female vocals. "No Enemies" changes it up a bit more with a country inspired number, complete with a fiddle. Adrian flexes his lyrical muscles again on this with the second and third verses. An example is the third verse's lyrics, "I am promised to a bridegroom; I will have my wedding dress. And one day by the sea of glass, when the table has been set, the last thing on my married mind will be your feeble threat." Softly picked guitar comes back for "Slow Bones" and carries the album to its conclusion with "The Water," picking the pace up only slightly.
Rise Anew is full of songs about grace and mercy, beautiful imagery, thought-provoking lyrics, and personal stories. Adrian Mathenia has done an excellent job in crafting this wonderful piece of art. This album just continues to show proof that some of the best artists out there today are in the independent scene. Fans of folk music, or just acoustic music in general, will likely find a lot to love about Mathenia's second album. It's a true singer/songwriter album and sounds great. "Far Away," "Paradise," Black/Blue" and "Company" are excellent starting places if you're looking just to get a small taste of what Adrian has to offer. Overall, Rise Anew is on point for all aspects: Musical, lyrical, and vocal. This one is unquestionably worth checking out.
- Review date: 3/31/16, written by
Michael Weaver
of Jesusfreakhideout.com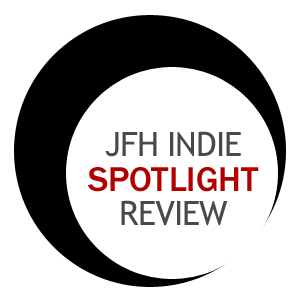 Record Label:
None

Album length:
10 tracks: 40 minutes, 23 seconds

Street Date:
October 20, 2015

Buy It:
iTunes

Buy It:
AmazonMP3
The Sun Hides (4:06)
Far Away (3:48)
Paradise (4:05)
Blue / Black (4:41)
Company (4:42)
No Enemies (3:16)
Slow Bones (3:06)
In Darkest Wood (4:04)
When We Meet (4:38)
The Water (3:57)