David Layser & October Wedding
is a self-described worship collective from Harrisburg, PA. While the band has a set line-up, they often invite other musicians and singers in to collaborate with them. The group carries an indie-folk/rock sound and have a really strong vibe going on. The music on their debut EP,
Sabbath
, is organic and provides an excellent listen for fans of the genre -- the subtle banjo on "This is Your Breath" (in particular) is just one example.
The EP opens with a minute and forty-two second long piano and string led instrumental, and while there is nothing overly striking about "Prelude (Mysterium Fidei)," it does serve as a nice starting place. A playfully picked acoustic guitar is played as the title track begins. The song begins on a soft note, but picks up some steam at the minute and forty second mark. Layser sings, "I remember all Your ways are good for me. You have bought me from the house of slavery," as the music slows back down a touch. The song continues the back and forth for a bit, but makes a change in approach towards the end and finishes on a more energetic note with Layser singing, "Now I live by redemption's rhythm." "I'm Actually Starting to Believe" is a love song to our Creator. The passionately sung lyrics, "And I don't care if the whole world sees. I don't care, I'm in love with You. I don't care if the world mocks me. I don't care, I'm in love with You," especially stand out. From a musical composition viewpoint, "Holy Love" is very likely the best song on the EP. It sounds amazing from the rhythm to the progression, and even to the song structure itself. The highly repetitive chorus, however, is the major knock, "God. Father God, Holy God; Jesus Lord, Son of God, Jesus Christ; Holy Spirit. Holy Spirit." "This is Your Breath" is another impressive sounding number and features a stronger set of lyrics than the previous cut. As a complete song, musically and lyrically, the seven minute and twenty-two second marathon may be the best overall listen. The EP begins to wind down with "Leper Song," which speaks of Christ's healing and restoring powers. "Heaven Will Make It Right" closes the album with a song that talks about God's forgiveness, "You're gonna make it right. You're gonna wipe the tears. Just when the time is right, You're gonna make it new." The song is a nice closer and an important reminder of Christ's ever-present forgiveness and promised return.
As a music fan whose love for this genre has grown exponentially over the past couple of years, this EP definitely hits the spot. Sabbath is a beautiful collection of music, complete with fitting vocals and deeper contemplative lyrics. With so many artists trying to tackle the type of music, it's rare for one to get it right on their first attempt. October Wedding have produced an exceptional album to introduce themselves to the world. If you're a fan of folk, acoustic, or worship music you should give these newcomers a listen. The album is available anywhere you buy your digital music and there's even a four-song sampler on Noisetrade if you want to give it a try first!
- Review date: 12/20/16, written by
Michael Weaver
of Jesusfreakhideout.com
JFH Staff's Second Opinion
The term "indie-folk" in thrown around a lot nowadays, with varying degrees of appropriateness, but the music often really isn't all that far from soft pop or contemporary sounds. It isn't super common for a band to receive that qualification and truly do it justice. But October Wedding is one of the latest and most promising products to appear out of that ever-growing and increasingly notable trend. Originally conceived by friends Kyle Wertz and David Layser in 2010, and having tripled in size since then,
Sabbath
is the first official release from the talented sextet, and it doesn't take long before they demand some eyebrows to be raised. After a nice mood-setting instrumental intro, October Wedding revs on all cylinders for the title track with such a full and impressive-sounding auditory smorgasboard that one would never guess it was the debut single of an independent band. Each subsequent track continues to impress, from the fantastically-titled "I'm Actually Starting To Believe," the melancholy "Holy Love," the epic "This Is Your Breathe," to the tender "Leper Song," and finally the faithful "Heaven Will Make It Right." Their intelligent use of strings and orchestrations, as well as their avoidance of the most common song structures and chord progressions, set them apart from most other indie worship collectives. Equally as impressive are the way the lyrics not only complement the music, but how they feel so fresh and thoughtful. Sure, listeners can catch glimpses of common worship buzzphrases here and there, but their execution feels anything but cliché. It is hard to believe this is only the first release ever from this talented collective, and they sound like seasoned recording veterans with a budget far larger than what it probably is. They inject a lot of life into their corner of Christian music, perhaps even superior to the life All Sons & Daughters gave the genre several years ago, and I am excited to see what the band offers next. - Review date: 1/12/17, written by
Mark Rice
of Jesusfreakhideout.com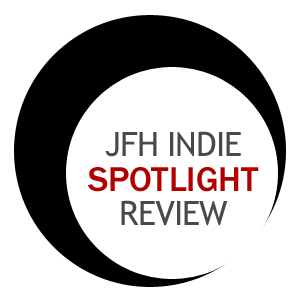 Record Label:
None

Album length:
7 tracks: 36 minutes, 8 seconds

Street Date:
November 11, 2016

Buy It:
iTunes

Buy It:
AmazonMP3
Prelude (Mysterium Fidei) (1:42)
Sabbath (6:38)
I'm Actually Starting To Believe (4:06)
Holy Love (5:46)
This Is Your Breath (7:22)
Leper Song (4:51)
Heaven Will Make It Right (5:43)