Here it is, then: the recipe for great children's music. Start with a thoughtful and well-intentioned songwriter. There needs to be a heart behind the music. Add solid musical chops. Kids know quality too, and their parents will really appreciate a little diversity in song structure and instrumentation during the many repeated listenings ahead of them. Don't forget a dash of whimsy. Kids are drawn to silliness. And here's the most important ingredient: be constructive. Not preachy, necessarily, but one can hope that at the end of the 79th play count, the music has accomplished a bit of edification. Have you seen Caillou? Then you know what I mean.
Enter Randall Goodgame. He made music for grownups before he started his Slugs and Bugs children's music venture, and he still writes lots of great songs you probably didn't know he was responsible for. He has a great depth in his songwriting, and solid jazz sensibilities. He's also very silly, and has teamed up with Andrew Peterson to write some of the best VeggieTales Silly Songs, along with that all-time Christmas classic, "The Camel Song." Everybody loves the camel song.
Finally, Goodgame has his heart in the right place. For his last two albums, he's dedicated himself to forming fun, catchy, quality songs based solely on scripture. Every single song teaches a specific Bible passage. They're judiciously chosen verses, too, meant to teach great truths, mold good behavior, and open the door to conversations about the gospel. And here's a bonus: if you're a grown-up who has trouble memorizing scripture, a few listens to these songs will be an extraordinary help.
Volume 2 picks up right where the Dove Award-nominated Volume 1 left off. The inimitable Ron Block returns with his inimitable banjo. The monsters from Volume 1's "Deuteronomy 6:5" are also back (just imagine the Count saying, "Seriously, vaht is 'covet'? I vant to stop doing it!"). Along the way, though, Volume 2 expands the musical palette of its predecessor. Nickie Conley guests (to tremendous effect), and the versatile Goodgame explores even more musical styles to keep children (and their parents) engaged. The results include Ten Commandments that sound like one part Paul Simon's "Fifty Ways to Leave Your Lover" and one part Muppets, a pop-dance take on the go-to verse of parents everywhere (Philippians 2:14-16), and an Oompah Polka with the Society of Extraordinary Raccoon Society.
A song called "Raisins" fills the role of last album's "Alien" as the song that causes you to memorize a verse you never thought you'd learn in a million years. This time, it's Song of Solomon 2:5: "Stregthen me with raisins," interpreted by Goodgame as a full-on gospel jam and this reverse-psychology admonition: "I don't mean the metaphorical raisins of friendship and good fortune, but real, actual raisins! Small! Wrinkled! Purple! Sticky-sweet!"
The silly song is another example of a tenet by which Goodgame seems to write: every phrase, instrument, and background vocal is intentional. It's clear that this is a songwriter who treasures these verses, and similarly esteems his audience, young and old. He grants both respect, evident in the way he adds a gospel message to the Ten Commandments or his inclusion of the verses after Philippians 2:14. It's not just about kids being told not to argue or complain; it's also about kids shining like stars in the sky as they hold firmly to the Word of life. And, fortunately, that respect for both source and audience is coupled with a wonderful Nashvillian supporting cast, rich musical quality, and bright imagination. Goodgame could continue this series for a dozen more volumes and we'd all be richer for it.
- Review date: 3/24/16, written by
Mark D. Geil
of Jesusfreakhideout.com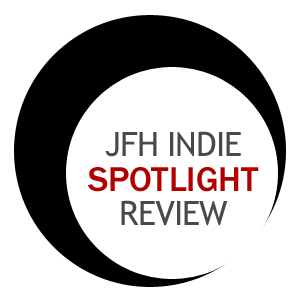 Record Label:
None

Album length:
14 tracks

Street Date:
March 18, 2016

Buy It:
SlugsandBugs.com

Buy It:
Amazon.com
(CD)
Do You Not Know (Isaiah 40:28-31)
Let Your Light Shine (Matthew 5:14,16)
The Ten Commandments
The Love Of Christ (Ephesians 3:16-21)
Masterpiece (Ephesians 2:8-9)
Whoever Sows (2 Corinthians 9:6-7)
Hear, O Israel (Deuteronomy 6:4,6-9)
Stars (Philippians 2:14-16)
Raisins (Song of Solomon 2:5)
Above Yourselves (Philippians 2:3)
In All Things (1 Peter 4:12, 13 / Romans 8:28 / John 16:33)
Do Not Worry (Matthew 6:25-26, 28-34)
You Forgave Me (Psalm 32:1-5)
By His Wounds (Isaiah 53:5-6)