Canadian pop rock newcomers PHAO haven't been around long, but they've seen a relatively good amount of success in their short tenure. They co-wrote the Compassion International single "Kaitlin's Song (Coming Home)," have been nominated for several Canadian music awards, and saw their latest EP, Something Cold, hit #5 on the iTunes rock charts. Something Cold is four songs of feel good pop rock that should appeal to many who happen upon it.
Something Cold wastes no time introducing the listener to the band with the song "Know Your Name." While the song is something of a radio song in nature, PHAO shows that they have something interesting to bring. The guitars, melody and "yeah yeah"'s in the chorus are infectious and fun, while lead vocalist Mike Gnandt sings to a girl he's interested in. The girl seems reluctant, but Gnandt spends his time trying to reassure her that he's not trying to rush things: "Not trying to find a hotel room, I've got no ring to offer you, I just wanna know your name, don't want a one-night stand, and I'm not trying to walk you down the aisle, I just wanna know your name." PHAO reminds me pretty heavily of Slick Shoes, both vocally and musically. This increases in the EP's title track, where the tempo picks up and becomes more a pop punk song. "Something Cold" comes out as more of a defensive track, singing about the pain caused by a girl who enjoys causing the pain.
"Anything We Want" takes things to a more poppy place than the previous two tracks. The guitars in the verses are reminiscent of some of the powerpop groups of the mid-2000's like Bowling For Soup. The second verse, chorus, and bridge all feature guest vocals from a girl named Jodi King; she sounds pretty good in her respective parts, but her voice works better layered with Gnandt's. She also sounds like she would do pretty well in a pop country band. However, she does provide a nice change of pace in the album. The album comes to a close pretty quickly with "Worth It," which features some Mae aspects with more driving guitars. The chorus is almost anthemic, as Gnandt remembers a past love with passion and obvious hurt: "So why pretend that the world's still turning as long as you're here and I'm on my own? So why pretend when I'm hurting? 'Cause baby you're worth it to me." Admittedly, it's not the most solid writing, but it is pretty good, and it's easy to place yourself into his shoes and know what he's feeling as he sings it.
PHAO's Something Cold is a refreshing sound to emerge from the jungle of independent artists. It's pretty catchy, yet it's thoughtful and well written. It's not among the best of rock albums to have been released this year, but it's a good prelude to their forthcoming full-length album that is scheduled for early June. If Something Cold is any indication of what their full-length album is going to bring, then there's something in independent rock music to look forward to.
- Review date: 4/9/12, written by
Scott Fryberger
of Jesusfreakhideout.com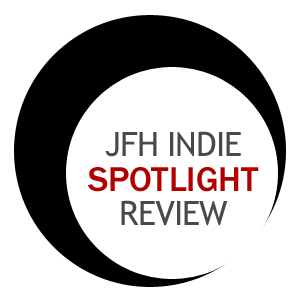 Record Label:
None

Album length:
4 tracks: 13 minutes, 44 seconds

Street Date:
April 3, 2012

Buy It:
AmazonMP3
Know Your Name (3:03)
Something Cold (3:12)
Anything We Want (feat. Jodi King) (3:28)
Worth It (4:03)