Make a list of your top ten music genres. Is jazz fusion on it? How about spy-core? Probably not, but one listen to The Grunions may make you at least consider the styles next time. A self-described surf rock/spy-core band, this Canadian quartet of musicians have just released their debut album, Star Fish Prime, an instrumental album that combines all of the aforementioned sounds and styles and is irresistibly catchy.
To condense it into the simplest of terms, Star Fish Prime sounds like a 1970s spy movie, where "Dr. Phantom" is the opening soundtrack and "The Dark Comet Suite" plays during the end credits. To continue with this analogy, "Alpha Draconis" would be a beach party scene with folks surfing and playing volleyball, "St-Otto" is the protagonist on his stakeout, and "Hamspace" would be the final scene where he drives away with his lady at night in his convertible after successfully completing his mission.
On the more serious side, the album displays a lot of creativity. The instruments you hear are basically what you'd expect from hearing the description - classic surf rock dissonant guitars, ride-heavy drum beats, and lots of saxophone - but the compositions are hardly ever predictable and never uninteresting. "El Swoncho" is an early highlight, with an irresistible saxophone lead throughout the track, and "Vaqueros Rising" almost feels like a western. "The Scrunger" and "Hamspace" also stand out for their rock & roll sections; the former features jam session-style guitar work (think Eric Clapton or Jimi Hendrix), and the latter almost feels a little grungy, with some slightly crunchier guitars that don't overstep the boundaries set by the rest of the album. The closing track, "The Dark Comet Suite" (which is actually three pieces combined into one 7-minute piece), is my favorite track here, and is the perfect closer. It has everything you heard up until this point all rolled into one, and it's super engaging and a blast to listen to.
All in all, Star Fish Prime surprised me. Not every track works for me, personally (I'm not big on the synthesizer in the hilariously-titled "Makeout Island"), but there's far more to love here than not. If you've got a half-hour to spare and enough curiosity, check out The Grunions and see if Star Fish Prime catches you like it did me.
- Review date: 4/11/20, written by
Scott Fryberger
of Jesusfreakhideout.com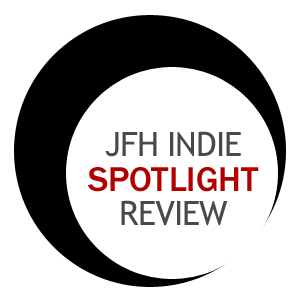 Record Label:
Tiki Core Records

Album length:
10 tracks: 34 minutes, 15 seconds

Street Date:
March 17, 2020

Buy It:
iTunes

Buy It:
Bandcamp
Dr. Phantom (3:06)
Alpha Draconis (2:37)
El Swoncho (3:42)
St-Otto (3:12)
The Scrunger (1:39)
Night Shift (2:58)
Vaqueros Rising (3:28)
Makeout Island (3:06)
Hamspace (3:13)
The Dark Comet Suite (7:13)