It's a strange thing when members from two different bands join together to form a new project. It can either be a very good thing, or a complete disaster. For example, Velvet Revolver (a mixture of Guns N Roses and Stone Temple Pilots) ended up being a waste of time, while - come January 2009 - Switchfoot's Jon Foreman and Nickel Creek's Sean Watkins will have new outing Fiction Family, which is shaping up to be a great release. March of 2008 displayed another good new union. Rob Withem from the late Fine China teamed up with Christian music legend Ronnie Martin (of Joy Electric fame) to form synth/dance duo The Foxglove Hunt.
The Foxglove Hunt's debut independent release, Stop Heartbeat, is formed in similar fashion to Ronnie's last side project, The Brothers Martin (with brother and Starflyer 59 frontman, Jason Martin). If you're familiar with their self-titled project, you can expect to hear a lot of similarities between these two releases. But overall, inspiration is definitely drawn from the '80s new wave era, from bands such as New Order and the Psychedelic Furs - as evidenced in Foxglove's cover of the Furs' "Love My Way." Occasionally, there's even some slight nods toward the modern sounds of electronic music (at times, "The Pure In Heart" sounds similar to newer act The Secret Handshake). The modern sounds are few and far between though - the new wave sound is still the dominant one. And Withem's voice fits near-perfectly with this particular genre, though at times the vocals are still a little rough-sounding.
Several times on Stop Heartbeat, the singer asks for God's presence to be revealed - though in a not-so-straight forward way: "Lie beside me/Breathe upon me I pray/Curse the night/And blessings upon the day" ("Don't I Know The Way") and "Please come near/And breathe on me/And I'll feel right/It's all that I need" ("Strength Early"). A lot of the other lyrics seem to not reveal too much about the meaning of the song. "Business Casual" sings "It felt so nice to be amazed/You've got ten thousand ways to be afraid/I've got sun in my eyes and UV rays" heading into a chorus of "This is nowhere to go/This ain't no business casual." The New Order-esque "The Life Highrise" has an equally cryptic chorus: "I never said I would/You probably heard that/But those aren't the words I said." I'm just not exactly sure what he's referring to. But on the other hand, "The Life Highrise" (along with "The Mayflower Compact"), turn out to be two of the best songs on the entire album.
"Business Casual" begins with a "Footloose" sort of beat, while "The Mayflower Compact" is slightly reminiscent of Nena's "99 Luftballons." Martin and Withem did a fantastic job of bringing back the sounds of two decades ago. You could go back to a club in the '80s with Stop Heartbeat, and tell the DJ to play it all the way through, and the people on the dance floor wouldn't know the difference. This is definitely one to check out if you're a fan of any of the other bands mentioned here (the '80s groups anyways... you may not like this if you're a Velvet Revolver fan. Though it wouldn't hurt to check them out still). It seems 2008 was a good year for those Martin brothers.
- Review date: 12/15/08, written by
Scott Fryberger
of Jesusfreakhideout.com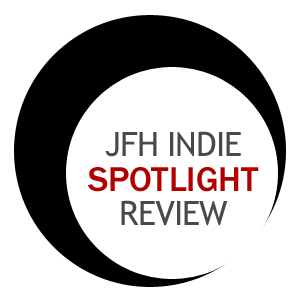 Record Label:
None

Album length:
10 tracks: 36 minutes, 31 seconds

Street Date:
March 25, 2008

Buy It:
iTunes
A Concealed Weapon
Strength Early
Business Casual
The Life Highrise
The Mayflower Compact
Itís Not Effective
Thatís Getting Personal
Love My Way
Donít I Know the Way
The Pure in Heart