The Beautiful Unseen
is a three song EP from husband and wife band Copperlily that serves as an excellent teaser to their self-titled full-length debut that will drop in March. Like the
Love Is a Legend
EP before it, Tim and Stephanie Skipper's dynamic and versatile vocals are absolutely stunning combined with their fresh and organic acoustic indie/pop sound.
In the intriguingly dark title track, the couple sings about invisible occurrences in nature to explain that just because you can't see something doesn't mean it's not there--such as the life of a dormant tree in the winter, the sun in the nighttime, and the wind. The whole song poetically points us to God as the ultimate unseen mystery. With nothing more than a xylophone and an acoustic guitar, "Every Chance I Get" feels like Tim and Stephanie are sitting in your living room as they promise to stick by each other's side. The final song, "Fast and Slow," takes a more dramatic musical approach with theatrical tempo changes, swirling strings and a bouncy piano. In the song, Tim and Stephanie share their completely different approaches to making choices (one is spontaneous, the other is analytic), and come together in the chorus and bridge saying they balance each other out.
At only ten minutes in length, the EP is over before you know it. Though this is too short to leave you begging for more, it gives a good impression of what's to come with the songs "Beautiful Unseen" and "Every Chance I Get" being featured on the new album and "Fast and Slow" remaining a B-side exclusive to this release. The Beautiful Unseen is easily recommendable for fans of clever love songs and acoustic singer/songwriter music.
Reviewer's Note: Currently, this EP is being offered for free with the pre-order of their self-titled album on the band's website.
- Review date: 1/19/15, written by
Christopher Smith
of Jesusfreakhideout.com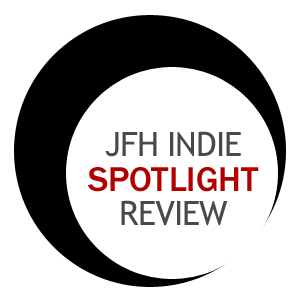 Record Label:
None

Album length:
3 tracks: 9 minutes, 44 seconds

Street Date:
October 21, 2014

Buy It:
iTunes

Download It:
AmazonMP3

Download It:
Bandcamp

Download It:
copperlilymusic.bigcartel.com
The Beautiful Unseen (3:46)
Every Chance I Get (3:02)
Fast and Slow (2:54)