Bellarive is new pop rock/worship outfit from Orlando, Florida. They've recently found a home on Come&Live! alongside The Ember Days, Abel and Showbread. Examining the beauty of the world around them, the sixpiece have put together a six-song EP (though it clocks in at thirty-six minutes, floating somewhere around a full length album's time). Their new album is a well-done piece of organic music and thoughtful lyrics called The Being Human Project...Start Listening.
The Being Human Project... starts with "Overflow." The sound you get in this song is what floods the entirety of the album. There are a lot of indie aspects, like some meandering guitars and piano, but there's also aspects of pop punk thrown in as well (more in the guitars than anything else). "Overflow" is also a little reminiscent of U2 with some of the guitar work and the pop hooks in the chorus. "Love Has Found Us" continues the upbeat tone, bringing in more of the electronic components. The focus is completely on Jesus, as vocalist Sean Curran sings, "It's so beautiful how only You can satisfy this heart, for You will always be the love I need." The next song, "Shine On," opens with an industrial-style sound in the background and a piano leading the song along. It begins as a lament of sorts, singing "I've been wrapped up in the darkness, struck lame from making these crutches, breathless, starvation has sunk in, anxious, just waiting for You, I've been beaten and bruised, I've forgotten love," but they always stay hopeful, as the next line states "but Your sunrise always remains, and we will rise." The music of "Shine On" is very well done, with lots more piano, some beautiful guitar and an interesting mix of electronic and live drums.
Bellarive's one instrumental track on their EP is ironically titled "Sing." For the most part, it's a fairly mild track with the majority of it being made up of synth and some jingle bells. As it gets closer to the end, a bass drum drives the rhythm and then the full ensemble jumps in and brings it up a little as it draws near the close of the track. "New Atmospheres" bring a sound much like a Relient K and Bleach hybrid (with a dash of synth as well). It's an anthemic call to the Church, while the bridge goes into Curran telling God that he wants, needs, loves and chooses Him. Closing out The Being Human Project... is "Stories," a song about all the stories in the Bible about Jesus and what they mean to us today. It's a long track that seems to almost be two songs put together; the first half is about the stories of Jesus, the second half works more as a worship song, as well as a plea for God's Spirit.
Come&Live! has had several new albums come out lately, all of which have been pleasing to the ears. It's so good to know that there are worship bands out there doing their own thing and making it sound great. Bellarive was one C&L! band that just kind of came out of left field; a somewhat unknown band that has a good album to get started on the right foot. The Being Human Project...Start Listening is recommended for fans of good pop rock along the lines of Phil Wickham and MuteMath, and any other band already on the Come&Live! roster.
- Review date: 10/12/10, written by
Scott Fryberger
for Jesusfreakhideout.com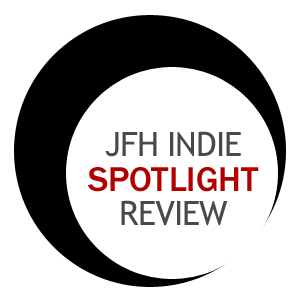 Record Label:
Come&Live!

Album length:
6 tracks

Street Date:
September 28, 2010

Download It:
ComeandLive.com

Buy It:
iTunes
Overflow
Love Has Found Us
Shine On
Sing
New Atmospheres
Stories