Despite its growing resurgence in the mainstream, pop/punk has yet to find a solid footing in the Christian market. Although veterans from the 90s, such as MxPx and Dogwood, continue to play shows and impress listeners, too few artists are embracing the genre today, which makes bands like At the Wayside that much more exciting. Hailing from Beloit, Wisconsin, At the Wayside plays a style of pop/punk that is at once heavy, passionate, and incredibly fun. The band's sophomore record, The Breakdown and the Fall, released through Indie Vision Music, is a strong example of the genre done right, and hopefully a precedent for more to come.
The album opens with "The Breakdown," the first of two instrumental tracks. The song pummels the listener with a crushing breakdown before diving straight into "How We Live," an enthusiastic anthem about the love of music and youthful living. This is followed by "Inside Of My Mind," a track that dials back the hardcore riffs in favor of a more straightforward pop/rock approach. Phil Carper's youthful vocals, coupled with the band's infectious energy, create a sound reminiscent of the best of Mae's The Everglow. "My Way To You" is another notable track about romantic love and chasing after a bright future. It's sentimental in the best possible way, feeling neither forced or sappy.
The album's lone ballad, "Line in the Sand," struggles a little more than the preceding numbers to maintain a credible execution. The song carries juvenile lyrics that prevent what is overwise a solid track from being an album highlight. In contrast to this, "Closer Than Close" is a fantastic rock tune showcasing a falsetto based chorus and mature songwriting. It's arguably the strongest track on the record and this reviewer's choice for favorite. A surprising cover of the classic 1907 hymn "Will The Circle Be Unbroken?" closes the album on a bouncy note. It doesn't quite fit the record's musical scope, but it's a fine way to bring this collection to a close.
The Breakdown and the Fall is just a good album. It doesn't try to reinvent the wheel or present itself as anything more than a band playing the music they love. It's varied enough to avoid becoming stale, and when it does change pace, it rarely breaks its cohesion. Fans of early Relient K, MxPx, Mae, and Switchfoot will find plenty to love here. faith.
- Review date: 5/30/17, written by
Lucas Munachen
of Jesusfreakhideout.com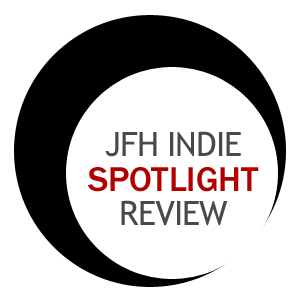 Record Label:
IVM

Album length:
12 tracks: 35 minutes, 13 seconds

Street Date:
May 25, 2017

Buy It:
iTunes
The Breakdown (0:51)
How We Live (3:26)
Inside of My Mind (2:47)
I Won't Go Down Like This (2:56)
My Way to You (3:19)
Counting Seconds (2:43)
Lines from a Song (4:24)
Lose One Friend, Lose All Friends, Lose Yourself (2:37)
I Can't Stay (3:27)
Closer Than Close (3:20)
The Fall (1:44)
Will the Circle Be Unbroken (3:38)