Andrew Serino
is an
American Idol
alum who has just released his new album.
The Golden Thread
is a rock album that features tunes that will take you back to circa 2004-2005. The upbeat alt/rock -- with pop/punk inspired -- sounds on the album are a great throwback to the time right before rock and roll took a hard nosedive. Serino has revitalized the sound and delivered a highly polished product. While Andrew has a background in leading worship, it's quite apparent that this album is his strength and wheelhouse.
"Introduction" starts the album as a short track to build into "Wake Up," which is a favorite. Serino picks the perfect song to kick his album off; it's full of energy and brings some shades of Anberlin to the table. The blistering track is a great representation of the music to come and sets up the less aggressive "Broken Record." "Arrogance" introduces a little more direct pop/punk influence into the mix and continues the wave of solid rock songs. "Shadows," featuring Heidi Serino, slows the album down a touch and gives it a nice new flavor. Heidi's voice is a nice addition to another Anberlin-esque jam. "Barriers" brings the most pop-centric sound to the album, but even though it's a bit more sugary sweet than its predecessors, it still manages to fit into the grand scheme. "Unwavering" takes The Golden Thread down to its absolute softest point. The instrumental only features some "ohs" as the lyrical backdrop to what is essentially an instrumental track. The flow is really nice as it builds from soft to a more aggressive gait and then back to soft again as it closes. The Justin Abel featured "Honestly" adds an emo component to the musical experience that brings a Classic Crime type feel. As good as it is, however, it's just an appetizer for the monster that is "Deal With It." Serino brings a hard rock edge to the most raucous track since the opener. However, the harder rock elements are offset nicely by the more open and electronic verses. "Believe Me" really starts to wind the album down and is another slower song to break things up a bit. The closer, and title track, is another really solid number and is an honest look at one's self. Serino proclaims, "I'm not a perfect person; I'm not a perfect man. I'm trying to stay humble and I do the best I can. To you it may be different, but I seek the Lamb. And when I'm most broken, He helps me stand."
The Golden Thread is a wonderful listen from front to back. The production is top notch, the music is super fun, and Andrew's voice is a perfect fit for the style. Anberlin is a big name that comes to mind while listening, but others like Ivoryline, The Classic Crime, and even some Relient K (and other similar artists) all play into the sound that Serino has created. It's hard to pick a favorite song, but I'd highly recommend checking out "Wake Up," Arrogance," "Honestly," "Deal With It," and "The Golden Thread." In the end, it's really hard to go wrong with any song if you are just looking for a small taste. However, I'm pretty sure that a small taste won't be enough to satisfy. It's great to see quality rock and roll still being played today. Look for Andrew Serino to makes some waves really soon -- he'd be a great fit on the new roster of artists Tooth and Nail has been building.
- Review date: 5/4/18, written by
Michael Weaver
of Jesusfreakhideout.com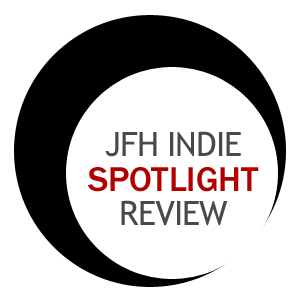 Record Label:
None

Album length:
11 tracks: 41 minutes, 39 seconds

Street Date:
April 6, 2018

Buy It:
iTunes

Buy It:
AmazonMP3
Introduction (0:58)
Wake Up (3:33)
Broken Record (3:22)
Arrogance (2:59)
Shadows (feat. Heidi Serino) (4:32)
Barriers (3:58)
Unwavering (3:58)
Honestly (feat. Justin Abel) (3:47)
Deal With It (4:21)
Believe Me (3:49)
The Golden Thread (6:22)