Summerooms is the project led by Joshua Aubrey Jackson. He's been writing consistently since 2014, but his newest album, The Heat of Summer, released in early April of 2020. The album is a concept album based on Psalms 32 and broken into four sections. The scriptures themselves deal with the blessedness of forgiveness and of trust in God. The breakdown of the album, for a better understanding, is as follows: Part 1 - Desert Floor (Tracks 1 - 4); Part 2 - Shout For Joy (Track 5); Part 3 - Favored, Emptied (Tracks 6-12); and Part 4 - Vindication (Tracks 13-14).
Jackson's music has a strong indie feel and he lists influences in Pinegrove, Snail Mail, Death Cab For Cutie, and Owen. Jackson's music is all home-recorded and produced, but he does a solid job. There's a slight low-fi feel at times, but the production is clean and makes for a good listen. Acoustic numbers like "Red Sun," raunchy rockers like "Turkey Vulture," and pop/rock songs like "Middle of June" all come out very nice. Even songs like the instrumental "Juneflower," which is intentionally recorded in a lower quality sound complete with a constant hiss in the background, fit right into the record.
Jackson also brings on a guest in Samantha Eason for the indie rock "Pull Apart." Perhaps the most polished sounding song present, however, is "Lindsey Whatsherface" featuring Preslea Elliot. The guitars come in a little gritty in the chorus, but it sounds excellent. It will take a deep dive for the listener to pull out all the intricacies found in this album. From the musical flow to the lyrical approach, there's quite a bit to digest here. One of my personal favorite songs comes in the piano driven closer, "Into the Sea." The song has a great feel -- especially when the song opens up in the second half with a much bigger sound with guitar and drums. The acoustic leads the way, but the lightly overdriven electric guitar adds a great balance. Jackson sings, "You will cast all my sins into the depths of the sea. I will sing for joy under the shadow of your wings. You are faithful to me," to close out the song and album. A perfect ending and fit with Psalm 32.
The Heat of Summer is a bit of an eclectic album, but it all works so seamlessly together. While you get blends of genres throughout, it never feels like you've started into another album. It's surprisingly cohesive. Joshua Aubrey Jackson is doing some great writing right now -- both musically and lyrically. The album keeps you interested for the entire run time (nearly 49 minutes). Fans of indie rock, especially the names mentioned above, should check this album out. This one was certainly a surprise for me and I'm happy to have listened. I look forward to diving in even deeper and encourage you to do the same!
- Review date: 4/13/20, written by
Michael Weaver
of Jesusfreakhideout.com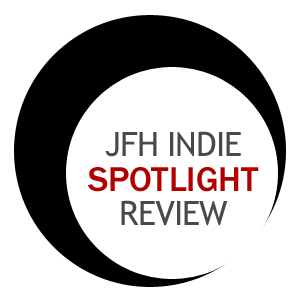 Record Label:
Blanket Tapes

Album length:
14 tracks: 48 minutes, 42 seconds

Street Date:
April 3, 2020

Buy It:
iTunes

Buy It:
AmazonMP3
Red Sun (1:36)
Exhausted (2:32)
Turkey Vulture (1:40)
Hard to Sleep Hot (2:45)
The Heat of Summer (5:29)
Heat Lightning (2:59)
Middle of June (3:12)
Juneflower (2:34)
Pull Apart (2:53)
Peace of Mind (4:29)
Well Worn (2:49)
Lindsey Whatsherface (5:23)
Crown of Mercy (6:09)
Into the Sea (4:12)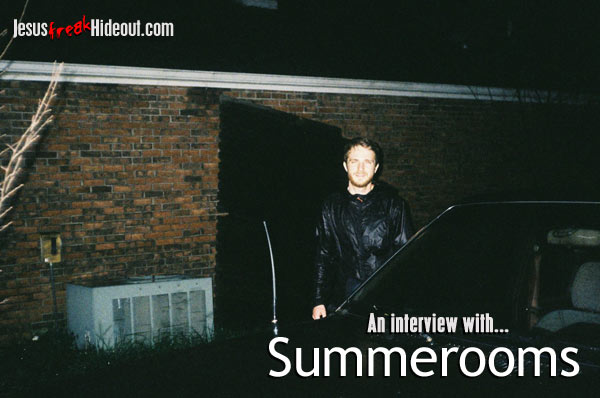 Jesus freak Hideout (Michael Weaver): How long have you been writing and self-producing your own music?
Joshua Aubrey Jackson: 10 years. Not necessarily 10 years of making listenable music, but I've been working at it for a decade at this point.
JFH (Michael): Where did you get the idea to do a concept album around Psalm 32?
Joshua: I love the book of Psalms. They are so human. I can tell that real human beings wrote them. You can't write "my bones wasted away through my groaning all day long" without having some understanding of human existence. I love the psalms because they are ancient song lyrics that speak of real suffering, and better yet, how to appropriately endure suffering. I am an emotional person. When I hear a song that resonates with me, it's usually because it helps me make sense of what I'm feeling at that time. Reading the psalms is the same way. As far as Psalm 32 goes, my pastor once preached a sermon on that psalm, and the phrase "my strength was sapped as by the heat of summer" stuck out to me. Summerooms is a home-recorded project I started in high school, and the albums are generally themed around seasons, summer being the most prominent one. The phrase "the heat of summer" carries so much weight. King David is talking about being a believer, but still wrestling with his stubborn heart. I relate so much to that. So much of the pain in my life is self-induced by my refusal to follow God's commands, and yet I still desire to be in line with God's will. It fascinates me that David equates that dichotomy to an intense summer heat, like being in a desert. He echoes a similar feeling in Psalm 63, "my flesh faints for you, as in a dry and weary land where there is no water." David uses a figurative desert to describe the state of his heart. That description was the initial inspiration for the album. I remember thinking, "I could write about that. I feel like I'm in that place a lot!" The idea was to write an album about navigating out of the desert through repentance, and in the end, praising God for his unending faithfulness. And to be transparent, during the writing of the album, I went through a breakup. I think the Spirit lead me to throw those songs in the mix, too. But honestly, whatever hurt inspired this song or that song doesn't really make any difference to me at this point. Pain is part of life, but God is faithful. That's the reason I make music. I want to reiterate the same message found in so many of the psalms: chronicled pain, and the resolution of a faithful God.
JFH (Michael): I have to say, "Turkey Vulture" reminded of something that may have been recorded by Liam Lynch ["United States of Whatever"] and the announcer makes me chuckle. What is the concept for this song and how does it fit into Psalms 32?
Joshua: Ha! That's awesome. I'm glad you chuckled, that was the intention. I remember showing "Turkey Vulture" to my friend Walker, after describing the whole "desert" concept to him. His reaction was, "It sounds like this is the part when you start hallucinating from heat exhaustion." I said, "Yep, you're probably right!" The announcer portion of the song is a local inside joke. The story goes: I graduated from Auburn University. That college is arguably most known for their football program. The stadium announcer for Auburn football is a guy named Ric Smith. Ric has an unmistakable voice. My friend Jack does this spot-on impression of the voice. I asked Jack to do his impression for the song, announcing the turkey vulture. To my knowledge, Ric hasn't heard the song. I wonder if he would be flattered or just question my sanity.
JFH (Michael): I noticed that "Pull Apart" features Samantha Eason and the cover art (very cool by the way) was drawn by Caleb Eason. Are these friends or yours, and if so, how cool is to have friends on board with your creativity in this kind of way?
Joshua: They are definitely my friends, and they are all talented. Samantha Eason sings, Caleb Eason is visual artist, and their brother Seth Eason plays bass in my band, Make Sure. They are a creative sibling trio. We all live in the same apartment complex, so we're usually collaborating on one thing or another. I am really thankful for them, and to that end, I'm thankful for all of my friends who make art with me!
JFH (Michael): My favorite tracks on the record are easily "Lindsey Whatsherface" (amazing title!) and the closer "Into the Sea." The vibe and the first is great -- especially when the overdriven guitars enter -- and the closer just sounds incredible. Can you talk a little about the influence and inspiration behind these two tracks in particular?
Joshua: I'm glad you enjoyed those songs, they are some of my favorites too. For "Lindsey Whatsherface," the title came first. I was at work one day, and I overheard someone in the hallway say something about "Lindsey whats-her-face, down in HR." It made me laugh. The more I thought about it, the more it started to sound like a good name for a rock song. I wrote the lyrics first, and then decided that I shouldn't sing it. I asked my friend Preslea Elliott to sing the song. She was so great to work with. The song made more sense, hearing her sing it. Sequentially, the song is placed at the backend of a bunch of breakup songs, because it is intended to act as a response, like a switching of perspectives. I am a male songwriter who wrote a bunch of songs about how a girl made me feel. But what if the girl could offer an honest response to all of the stuff I sang about? When you breakup with someone, your friends and family sometimes refer to that person as "whats-her-name," etc... and in a sense, that person loses a bit of dignity, in your social circle. All of a sudden, people avoid saying that person's name around you, because it carries a negative connotation. The line "it's not easy to turn into nothing, or become of Lindsey whats-her-face" is a reference to that. Instead of me being one-sided or playing the victim card, I wanted write a song that comes to terms with breakups. They are a part of life, and I'm not original for getting bummed out. They are a test of endurance for everyone who experiences them.

"Into the Sea" was inspired by God's declaration of faithfulness to his people, in Micah 7. In Micah 7:19, it says, "He will cast all our sins into the depths of the sea." That line is so powerful. If you've ever gone deep sea fishing, you know that if you accidentally drop something in the water, you are not getting it back! God is so merciful that he says he will take all of our sins and hurl them into the sea. He does this perfectly in Jesus Christ. I am a sinful man, but my record before God is perfect because Jesus, the King of kings, stands in my place. Tying it back to Psalm 63, one of the last lines in the song is "I will sing for joy under the shadow of your wings." I wanted to end the album with "Into the Sea" because I wanted to show that we always need go back to that same place. Look at Jesus Christ. Look at God's unending faithfulness to us, presented in Jesus. God is faithful to me. He made me his own, and I am totally undeserving of it. All I can do is just praise him for his faithfulness.
JFH (Michael): Do you have any song on the album that you enjoy more, or that is more meaningful to you?
Joshua: Yes. I think "Into the Sea" is my favorite song. It's not the most catchy song on the record, but it reminds me that God is merciful and good, so that's why it is my favorite. "The Heat of Summer" might be my second favorite.
JFH (Michael): Do you have any plans to do any shows as Summerooms, or is it strictly just a "bedroom" project to relay your creative thoughts?
Joshua: For sure! My band is billed as Make Sure (my main music project), but we play Summerooms songs at those shows, too.
JFH (Michael): Is there anything else you'd like us to know about yourself and/or your music?
Joshua: I have other projects. The main project is called Make Sure. We released a record last year called Walk Home Instead. People often ask why I work under different names. I like to think each project has a distinct sound, but truthfully, it's just an excuse to make more music.