Although most people might prefer albums over EPs, merely due to the fact of more music, less can also be more in terms of cohesion. The brothers Zach (a couple former members of the band Remedy Drive) seem to be aware of this fact, as
The Silver Pages
' latest EP, simply titled
Part III
, feels like a succinct liturgy centered on God's ability to rescue us.
This liturgy idea is most apparent via analysis of the lyrical progression. A prayer of desperation in opener "Down" contrasts with thoughtful, Job-like questions in "Higher/Wiser." The EP continues with that struggle of our short-sightedness and lack of faith versus God's power and promise of salvation. Each song feels intimately connected thanks to the excellent lyrical writing, but the real treat on this EP are the instrumentals. When "It's Not Over" first played, I thought it was one of the best instrumentals I've heard in a while - with its interplay between the strings and the variety of fills in the drums. Two tracks later, "Moving Target" proved me wrong: this one is an absolute jam of polyrhythms and seemingly endless funk.
Outside of the instrumentals, there is a lot of uplifting energy to be found on Part III. This is accomplished with tight songwriting that avoids conventional verse-chorus-bridge-chorus builds that are so commonly integral to worship music. That distinction alone makes this one worth a listen. That being said, that optimism might be accentuated a bit too much with how bright the production feels. The electronic palette here usually works - synths and keys abound and fit together quite well - but sections, such as the opening of "Higher/Wiser," can be a bit grating just due to sheer bombast. Part III is an exciting, thoughtful electronic liturgy of rescue with a few musical surprises that I won't spoil. On top of that, the Zach brothers are able to maintain their sense of taste and craft, and in so doing, create one of the more diverse releases of the year.
- Review date: 9/26/18, written by
Mason Haynie
of Jesusfreakhideout.com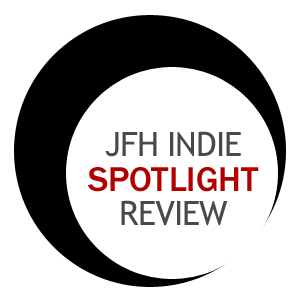 Record Label:
None

Album length:
7 tracks: 28 minutes, 11 seconds

Street Date:
September 21, 2018

Buy It:
iTunes

Buy It:
AmazonMP3
Down (feat. Liz Vice) (3:44)
Higher / Wiser (feat. Yolonda Coles Jones) (3:53)
God Is a River (3:25)
It's Not Over (3:49)
What I Cannot See (feat. Latifah Alattas) (3:36)
Moving Target (3:49)
Save My Soul (feat. Zach Watkins) (5:55)