What do you get if you mix your silly childhood Sunday school teacher, Phil Vischer from
VeggieTales
, Australia's
The Wiggles
and a dash of Bruce Springsteen? You get a British export like
Michael And The Topsy Turvy Kingdom
, a kid's album that's a wacky thrill ride through the Sermon On The Mount, and Jesus' statements about what the Kingdom Of God (that life He meant mankind to have) truly looks like.
And as befitting children themselves, the album is all over the place both stylistically and narration-wise. With a loose plot that centers around a bushwhack through the jungle, Michael the narrator meets various, spiritually themed characters (his future sidekick, Mr. Grumpy, an over-the-top French chef at the "Restaurant Of Life," a harrowing visit from the master-tempter Mr. Natas, which is Satan spelled backwards) and keeps a journal of his spiritual discoveries. Guided by a map (a clear allusion to the Bible), Michael progresses through the jungle gathering information about this crazy, upside-down kingdom he's heard tales of. The music has moments cherry-picked from the popular music playlist, and it's all very well executed and delivered. Opener "God's Kingdom Is Here" roars out of the gate with a Springsteen-esque "Born To Run" homage that is both spot-on musically (even down to the iconic glockenspiel and guitar lines and Springsteen's classic yelping and low-register vocals). It's a great start, though nothing else here follows in this particular vein. It's also a great sing-along anthem for kids, and presents its main idea both succinctly and creatively. "Come And See" is a delightful bit of 60's era British folk-rock, recounting Jesus' invitation to his disciples to follow him, while both "Follow The Map" and "Mr. Grumpy" are ragtime piano numbers that recall a more theatrical time in music history (when every song told a story of sorts). "Have You Seen The Sign" is a bit of psychedelic indie rock while "Talk To Him (It's Fitting)" is a less-successful attempt at old-school hip-hop.
But with any album in this genre, the most important aspect to many parents is the spiritual quality and message of the album, and on that front, The Topsy Turvy Kingdom really delivers. The strong theme of Jesus' preaching (particularly the Sermon On The Mount) shines through bright and clear, and with many affecting folk-rock sing-alongs (like "Father To the Fatherless" and "You Are Lovingly Made"), the album will make a great addition to the minivan playlist on trips to the beach in the summer. There are perhaps too many mishmashes of styles and attempts at genre work (the strange vampire / Sesame Street homage "One! You Have To Be Forgiven" may make a few parents cringe), but overall the album is both witty and poignant in equal measures.
Albums aimed at kids have a big job to do. And, if done well, can take up a place in a child's heart and impart truths that can be foundational to a life. On that score, Michael & The Topsy Turvy Kingdom is highly recommended. So strap in, and get ready for a whirlwind musical and spiritual ride.
- Review date: 4/16/18, written by
Alex Caldwell
of Jesusfreakhideout.com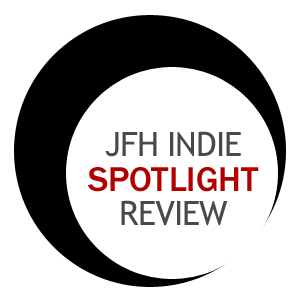 Record Label:
None

Album length:
27 tracks: 54 minutes, 12 seconds

Street Date:
January 3, 2018

Buy It:
Apple Music

Buy It:
iTunes

Buy It:
AmazonMP3
Welcome To the Jungle (1:00)
God's Kingdom Is Here (4:01)
The Only Map You'll Ever Need (1:15)
Follow the Map (2:03)
Exploring the Map (0:44)
Come and See (3:00)
Jungle Journal: Grumpiness (1:35)
Mr Grumpy (1:42)
Jungle Journal: Signs (0:37)
Have You Seen the Sign? (3:30)
The Restaurant of Life (3:16)
Jungle Journal: Prayer (0:38)
Talk To Him (It's Fitting) (2:51)
Father To the Fatherless (3:53)
As Simple As... (0:57)
One! You Have To Be Forgiven (2:40)
Jesus Is Better Than Santa (2:36)
Jungle Journal: Remember (0:48)
Dear Daddy (2:34)
Mr Natas (3:08)
I'll Cling To the Word of God (1:28)
Made To... (1:57)
You Are Lovingly Made (2:16)
Jungle Journal: End of the Journey (1:44)
Jesus Wins (2:58)
Archibald Continues the Adventure (0:27)
The Topsy Turvy Kingdom (0:34)