January strikes me as a month for death. Maybe because it falls within the bleak midwinter, and the season is often associated with death. Maybe it's because I lost my father to cancer during this month. Whatever the reason, it made
Weston Skaggs
' latest EP,
'til I See You Again
, an appropriate release. Part one of a two-part EP series, Skaggs has gathered six somber tracks revolving around the temporal nature of life and dealing with death. The music is subdued, Skaggs' voice is hushed, and the lyrics are written in a more traditional hymn/folk style. Along with the black and white cover art, the EP is sober and meditative.
This tight collection can be divided into three sections. The first, covering the opening two tracks, deals with living life now with purpose. "Carpenter Boy" leads off with a Rich Mullins-esque look at the work that Jesus, Paul, and Lydia did in their lives: "With His hands he labored/With the sweat of His brow/Toiled like the night was coming on now." Skaggs then turns the light on himself with the desire to work as hard as these heroes of the faith. "It Won't Always Be This Way" is a touching look at various trials his family has gone through and the hope Skaggs uses to push through. The final verse and chorus turn the concept on its head, though, in a way that will yank the heartstrings of any parent.
The middle tracks form the next section, dealing with grandparents who have passed on. "Nyle" is a tender reflection on a life that has seen much hardship and yet reflects grace. "Dear Charlotte" acts as correspondence with a distant relation and conveys regret over not staying more in touch. This track feels less fleshed out than the others and barely breaks two minutes. It's the weakest track of the set, but is still very relatable and convicting.
The final section looks ahead to life in heaven. The worshipful track, "River," is a particular highlight, looking past current pain to future glory and culminating in a powerful coda that sweetly captures the longing a believer has for eternity: "We weren't made for this temporal plane/Made to look our Father in the eyes/And walk with Him in the cool of the day." The title track caps off the EP with a parting that could either be separated by a few days or by death. It acts as a benediction for the listener and draws imagery from Psalm 23 to give a peaceful send-off.
'til I See You Again is a surprisingly complex work for its number of tracks and overall run time. Sadness tinged with joy; hope mingled with sorrow; all laid out on a lush, ethereal soundscape populated with simple, profound, and human lyrics. Though death is the focus, Skaggs weaves together tracks that feel like a whole life. Maybe you would rather start off the year in an upbeat, happy manner, but don't sleep on this little indie gem. It will give you the proper balance of emotions and perspective to allow you to begin 2020 with wisdom and sober hope.
- Review date: 1/9/20, written by
John Underdown
of Jesusfreakhideout.com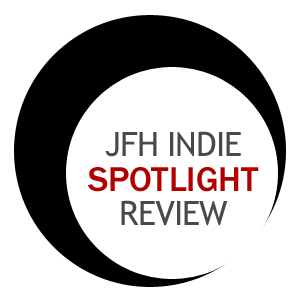 Record Label:
Old Bear Records

Album length:
6 tracks: 23 minutes, 21 seconds

Street Date:
January 10, 2020

Buy It:
iTunes

Buy It:
AmazonMP3
Carpenter Boy (3:27)
It Won't Always Be This Way (4:26)
Nyle (4:18)
Dear Charlotte (2:14)
River (5:25)
'til I See You Again (3:31)