What do you get when you combine members of the indie rock band Least of These and the southern rock band Ravenhill? You get the explosive sounds of
WORDS
. The first appearance of WORDS was Christmas 2018 when they released "Consumer of the Bells," but they've been hard at work on their first official release, and their hard work has paid off nicely.
So what does the music sound like? Not much like Least of These or Ravenhill. The Trees EP blends indie rock and screamo in a familiar way and it's oh-so-delicious. The opening track, "Overture," builds up beautifully into the EP's first proper song, "Wake." The song contains a heavy Emery vibe (like something from You Were Never Alone); Jonny Gore's vocals are dynamic, mixing staggered, desperate screams and swinging, soaring cleans. "Consume" follows perfectly, starting with haunting, distorted vocals saying, "When I feel the wind, is that You in my hair / when the lights are out, is that You standing there / You make me want to dance, can I dance with You / I want to move through space to become one with You," which then almost immediately shifts into a blistering guitar riff.
One of the best songs on the EP is "Progress." Everything that WORDS does well is present in this song, from the technical musicianship to the hard rock aspects to the fantastic melodies. The cascading guitars in the chorus are especially gorgeous. "Sleep" is another terrific number. Parts of the song remind me of moments from Artifex Pereo's album Time In Place, albeit heavier. The transitions from the intense bridge to the quieter fade at the end and the pronounced bass line in the verses take it to another level. It wonderfully transitions into "Repeat," an excellent closing track that pairs nicely with "Overture" and lives up to its namesake. By the time the track (and the EP) comes to a close, you'll want to start it all over again.
Suffice it to say, WORDS is one of the biggest surprises of the year. Trees is an insanely high quality rock album that I didn't know I needed. And though these six songs are enough to form a cohesive and complete EP, they aren't enough to satiate my desire for more. I'm hoping a full-length is in sight, or, at the very least, more. I want more WORDS. You want more WORDS. We need more WORDS.
- Review date: 11/28/19, written by
Scott Fryberger
of Jesusfreakhideout.com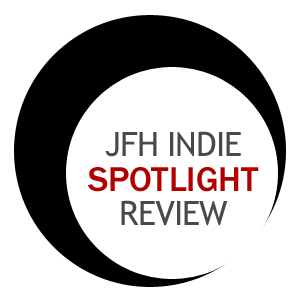 Record Label:
Honey Gold Records

Album length:
6 tracks: 22 minutes, 17 seconds

Street Date:
October 21, 2019

Buy It:
iTunes

Buy It:
AmazonMP3
Overture (2:36)
Wake (3:10)
Consume (3:50)
Progress (3:34)
Sleep (4:52)
Repeat (4:15)