The beauty or beast of an album is how well the recording captures an artist's desired sound. In the case of most indie artists, it can sometimes be breathtaking while sadly most often it doesn't work out so well. However, for newcomer Matt Price, his sound is clearly presented and at a very effective level.
The EP opens with the fist pumping "The One We Want Tonight." It's melodically very approachable and full of energy. Lyrically, it is no doubt about being excited to celebrate the goodness and power of God's presence. All of this is packed with killer lead guitar and layered synths, which give the song that extra "oomph." "When the Sky Falls" follows with a message of encouragement as Price sings, "Even when the sky falls and the ground shakes, you never change. You're love remains." The song is filled with poignant words with a contemporary sound that is radio-ready. "Let Your Life Flow" is a beautiful anthem with smooth liveliness that is sure to get people tapping their feet. This track really showcases a very creative musical spin for Price with some well-placed synth and wailing vocals.
"One Life" shows a glimpse of the elegant softer side to Price's music. The piano intro creates an intimate feel to the song and is appropriately accompanied by tasteful percussion. "We Won't Waver" is another encouraging song that points listeners to the strength that is found in Jesus, the anchor of our soul. "God Who Saves" echoes this theme but with a more corporate worship feeling. Honestly, any church could sing this song on any given Sunday and it would be a great addition to the set list, which is pretty impressive. The album concludes with the ballad "Heaven and Earth." It is straightforward in its message that nothing will or can deter God's mission of redemption for the world He loves. It's a fitting and sophisticated way to bring a well executed EP to a close.
This album is an excellent example of a gifted singer/songwriter with good production quality. While lyrically it may resemble many artists that can be found on typical CCM radio stations, the melodies and music are very current and approachable. If Matt Price continues delivering such quality offerings such as this one, he is sure to make a positive impression on the CCM market. Well done, Mr. Price.
- Review date: 9/22/13, written by
Ryan Barbee
of Jesusfreakhideout.com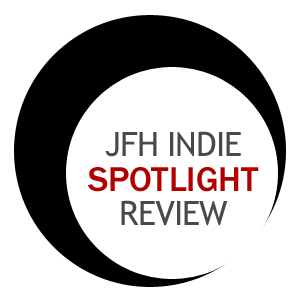 Record Label:
None

Album length:
6 tracks

Street Date:
September 24, 2013

Buy It:
Amazon.com
The One We Want Tonight (2:53)
When the Sky Falls (3:40)
Let Your Life Flow (3:53)
One Life (3:56)
We Won't Waver (4:31)
God Who Saves (4:13)
Heaven & Earth (4:36)