If you're reading this, and you are planning a trip to Disney World or Universal Studios, make sure you have a freestyle hip hop show on your list of things to see there. Specifically, a
FREE DAPS
freestyle hip hop show. Yes, in addition to writing and recording albums, Heir Jordan and Isaac Knox spend many evenings performing comedic freestyle performances for the audiences at these parks (and in other venues, as well), and they've only gotten better on the mic since they started. Their growth shines through on their newest EP,
Wild Card
, which brings us a more focused and mature FREE DAPS than previous releases.
The duo's self-titled debut was a fun collection of tunes, but it was all over the place stylistically, as was 2015's InDAPendence, which was essentially two solo EPs mashed together. On Wild Card, the guys touch on different topics, but the tracks all sound like they belong together; even "Cinnamon," which was originally released in 2014 as a standalone single, sounds like it's truly part of the EP. The new verse from Wrekonize does help quite a bit in making it sound more fresh. Then there's the other older track, "Bounce House," which also fits in well with the bunch, but it feels a little out of place coming after "Thank You (Outta Here, Pt. 2)," which is very clearly meant to be the final track of the EP. However, to be fair, it is listed as a bonus track, not to mention it's a super fun song with Heath McNease, and the video is more than worth watching.
"Cinnamon" is a great starting track, as it sets the tone for the rest of the songs. Originally coming off of Heath McNease's track "Skibbidy Bibbidy," FREE DAPS uses the term "cinnamon" to describe the use of easy, filler words when someone raps fast but not necessarily well. The hook is deliciously ironic, as Heir Jordan quickly spits "Hit 'em with a little bit of rhythm when I get it in, still I get the feeling that nobody's really listening, not even a little bit, feeling like an idiot, gimme just a minute while I spit a bit of gibberish." It also features some of what FREE DAPS does best: puns and wordplay. You can find some great lines all over this EP, like Jordan saying "These cats are lyin' on me like Pride Rock" from "Troublemaker" (Isaac's line "We love the haters 'cause we're twice as classy like a double major" is also pretty stellar). "Outta Here" is a runner for my favorite track, and features possibly some of the best lyricism to date from FREE DAPS, and an interesting rhyme pattern in Isaac's verse. The track is paired with "Thank You (Outta Here, Pt. 2)," which acts as a summation of the EP and finds the guys singing a "thank you" to everyone who ever doubted that they could actually succeed in hip hop. Though it's not worldly success, per se, Heir Jordan confirms that "that's not what we about, I ain't tryin' to spend mad guap, I'm just tryin' to get the steak bowl and then add guac."
FREE DAPS has come a long way since The King's Offspring. From a bunch of young guys having a good time to a duo of focused emcees with their eyes on a specific goal, there's been a lot of growth which has led to incredible opportunities outside of recording and touring. Wild Card is a terrific EP that I've found myself listening to multiple times in one sitting without wanting to skip a track even once. Unlike previous FREE DAPS releases, this one is not available for free download, but the price tag is a small price to pay for their best work yet. You won't want to miss out on this one.
- Review date: 1/14/17, written by
Scott Fryberger
of Jesusfreakhideout.com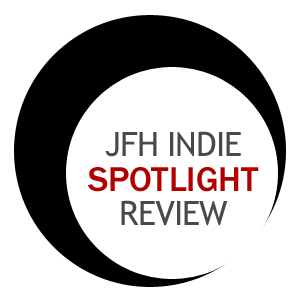 Record Label:
None

Album length:
7 tracks: 00 minutes, 00 seconds

Street Date:
December 16, 2016

Buy It:
iTunes

Buy It:
AmazonMP3

Buy It:
Bandcamp
Cinnamon (feat. Wrekonize) (4:53)
Troublemaker (feat. Addison Muha) (5:14)
Wild Card (feat. Loso) (3:58)
Rap Good (feat. Jimmy Ventura) (3:53)
Outta Here (3:34)
Thank You (Outta Here, Pt. 2) (3:07)
BONUS TRACK: Bounce House (feat. Heath McNease and Jimmy Ventura) (3:41)