Dreaded Dale isn't new to the scene, but they've been awfully quiet as of late. Their upcoming EP has been in the works for a while, but some major setbacks (including an injury) have kept it from completion. Thankfully, though, things seem to be picking back up, as evidenced by their brand new single, "Wormwood."
C.S. Lewis fans will no doubt find the connection between the lyrics of "Wormwood" and Lewis' The Screwtape Letters. Having not read it myself and being only slightly familiar with its concept, the correlation is all but lost on me. However, "Bitter taste of death surrounding you / give up the grace before it's too late" does also bring to mind Revelation 8:10-11, when a star called Wormwood turned a third of the waters bitter. The lyrics beckon the hearer to choose life rather than those bitter waters of death, though the lyrics are vague ("You're the dead man, this is the solution / never again, never again will you taste the rot of death encompassing you"), and the listener will definitely benefit from some prior knowledge of the song's inspirations.
What requires no literary knowledge is the music itself. Dreaded Dale is a metalcore band at its base, but for "Wormwood," they have very appropriately added in a hefty dose of deathcore. Big beefy riffs, murky basslines, and punishing drums (provided by Phinehas' Isaiah Perez) all work in harmony with Mykey Root's dynamic shrieks and guttural growls, matching the intensity of their live show. The song is relatively short, but while it burns fast, it burns brightly as well.
If "Wormwood" is any indication, Dreaded Dale's upcoming EP will be a banger. The song rips for two and a half minutes with no filler and then begs to be played again. Fans of The Acacia Strain, Impending Doom, and War of Ages should find a lot to like here.
- Review date: 10/15/22, written by
Scott Fryberger
of Jesusfreakhideout.com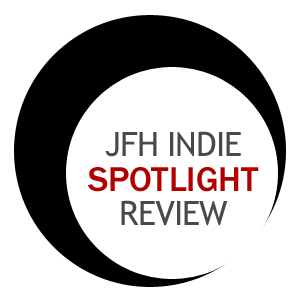 Record Label:
None

Album length:
1 track: 2 minutes, 32 seconds

Street Date:
October 17, 2022

Buy It:
iTunes

Buy It:
AmazonMP3
Wormwood (2:32)