Fans of '90s Christian music may remember a group named Code of Ethics. These days, the group's frontman, Barry Blaze, runs his own indie label Razzbarry Entertainment. Up until early 2009, Razzbarry only had Code of Ethics and Blaze's solo projects on its roster, but has since then added pop punk group The Great Transparency. Coming out of Columbus, Ohio, and having one independent release already in their arsenal, the guys are taking their music all over the country (having played with bands like House of Heroes, John Reuben, Hello Kelly and more). Their first release with Razzbarry is a short little EP entitled If Worse Comes To Worst.
The EP starts up on a pretty decent note with "Never Know," a song that talks about imperfection, with the singer asking someone close not to throw away their relationship just because of his imperfection. It's pretty upbeat and in the same vein as artists like Run Kid Run. Things keep going with the peppy pop punk through the next song, "Don't You Ever." It's a motivational song to someone, saying "You know you want to run, spread your wings and fly, the dream will never die, don't you ever stop!" It's not really clear if the song is directed to anyone in particular or if it's just for anyone in general, but it's some good encouragement nonetheless. It stops rather abruptly and jumps right into a mellower beginning of the next song, "Run For It," another encouragement song ("All of this within our reach, we've got to teach ourselves to run for it, run for it and never look back except to remember all our smiles"). There's some catchy guitar work at points throughout the song - nothing incredible, really, but it adds nicely to the feel of the song, and puts it up there in the mix with other pop punk artists. "Time and Grace" follows, opening similarly to Switchfoot's megahit "Meant To Live." But unlike that song, "Time and Grace" picks up the pace for the chorus. The song revolves around the idea of God giving us His all, and us just screwing things up ("You give Your time and Your grace, we make a mess of this place." Simple, yet so true). The EP gets closed out with the title track, another inspirational-themed track, with a mid-tempo beat as the backbone of the song.
The Great Transparency's If Worse Comes To Worst clocks in at a short eighteen and a half minutes, but is a pretty good length for a band's debut EP with any indie label. While nothing on this EP really had that "wow" factor (nothing that really makes the listener super excited to hear), it does have some great potential to make it to radio, which is a pretty impressive feat for smaller-time independent artists. The music here is mostly everyday, light-hearted pop punk, but it's enjoyable and certainly worth a few listens.
- Review date: 11/12/09, written by
Scott Fryberger
of Jesusfreakhideout.com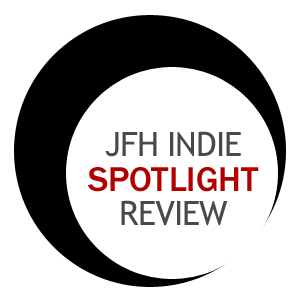 Record Label:
Razzbarry Records

Album length:
5 tracks

Street Date:
2008

Buy It:
iTunes
Never Know (3:28)
Don't You Ever (3:14)
Run For It (4:30)
Time and Grace (3:26)
If Worse Comes To Worst (3:58)