One of the things you'll find in hip hop a lot more than any other genre is people from different groups hooking up to create projects outside their normal venture. The latest example is Manchild (from Deepspace 5, The Pride and the well-respected Mars ILL) teaming up with Jaq from the lesser-known (but very talented) Scribbling Idiots. They hooked up for Manchild's "Manchild Insider" series, and now have a new EP out called You Don't Know Jaq.
The first thing a lot of listeners might do with You Don't Know Jaq is compare the music to that of a Mars ILL album. Of course, the vocals are the same, but if you've got your hopes up for some Dust-style production, you need to get it out of your mind before you start listening. Dust and Jaq are both good at beats and production, but their styles are pretty different from each other. Jaq's beats don't put such an emphasis on the drums or the soul influences that characterize Dust's beats (except for the track "Who Wanna?" which is both drum-heavy and a little funk-laced). Jaq offers more of an industrial sound for the majority of You Don't Know Jaq.
Manchild is easily one of the best emcees in the game right now. He's won national rap battle awards and puts out new raps on a fairly consistent basis (for a while, he was putting out five new hip hop songs per month, and has many hip hop joints with Mars ILL and Deepspace 5). As usual, his flow is on point on this new EP. Some of the hooks are a little weak, such as that of "Don't Call Us" and "The Life Life," yet the verses are smart and well-written. Manchild is witty, a little satirical, and always on top of his game when he's flowing. It's hard to compete with him, regardless of what project he's working on at the time.
While I think we're all anxious for Manchild to reconnect with Dust for another Mars ILL record, it doesn't mean that we can't enjoy this new combination of Manchild and Jaq. It's not clear if this will only be a one-time thing, but it's a good combination, as the two work really well together. None of the tracks really stand out as amazing, but they're all good and refreshing. You can pick up You Don't Know Jaq for pretty cheap over at Manchild's Bandcamp store. It's a good investment for hip hop fans.
- Review date: 1/9/11, written by
Scott Fryberger
for Jesusfreakhideout.com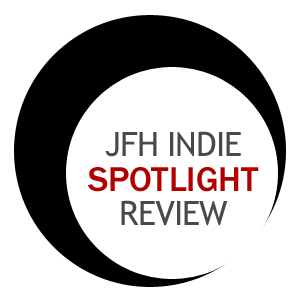 Record Label:
None

Album length:
7 tracks: 19 minutes, 29 seconds

Street Date:
December 14, 2010

Buy It:
Manchild.Bandcamp.com
Know Jaq (2:45)
I Can (2:31)
It Takes All Kinds In This Bizness (2:55)
Who Wanna? (2:34)
Don't Call Us (2:59)
The Life Life (3:11)
Due Coming (2:36)