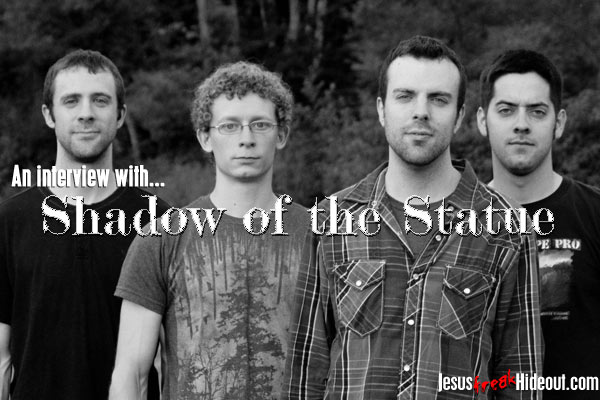 Jesus freak Hideout (Ryan Barbee): How did you all come together as a band?
Chris Miller: Probably not the most standard story, but we had a friend who was looking to unload a lot of his recording gear back in 2011. We agreed to house all of the equipment and set up our own makeshift studio. After that, it was only natural for us to have some music to record for ourselves. Bryan and I (Chris) are brothers, and Matt is our brother-in-law. Josh is a mutual friend we had met through college and work. All of us have backgrounds in music, so we immediately started recording some praise and worship covers and working through what we wanted our sound and message to be like. We played our first show the following year and haven't slowed down since.
JFH (Ryan): What does the name of the band mean?
Chris: The short answer is that a couple of us are obsessed with the TV show, LOST, and "Shadow of the Statue" is a phrase that comes from that show. Basically, there is a group of people in the show that are followers of who they believe is the true deity of the island. In order for these people to identify each other, they ask the question, "What lies in the shadow of the statue?" The correct answer to the question is "He who will save us all," so, as Christians, we thought that was a cool way to connect the band name back to Christ.
JFH (Ryan): "Won't Be Silent" sounds like a very personal song. What's the background story?
Chris: We think this is a song that a lot of people can connect with who have grown up in church because it talks about someone who has been a Christian for a long time, but the message of the gospel has begun to lose its luster. The character in the song gets the opportunity to go on a short-term mission's trip to a third world country where he witnesses a group of people that are exposed to the gospel message for the first time. Their enthusiasm for what they've heard inspires the character to rediscover his first love in Christ. The idea for the song began when a missionary group presented a video at my church. The video showed a missionary team acting out the complete story of the Bible, beginning in Genesis, to an indigenous tribe. When the missionaries acted out Christ's crucifixion, the people were amazed that the sinless Son of God would die for them. The song is really about returning to that moment when we first understood what Christ accomplished for us and living radically different because of it.
JFH (Ryan): To me… the band's sound is reminiscent of some mid-90's alternative/grunge. Is that intentional? If so, who are some of your influences?
Chris: Maybe not that era specifically, but there was a point in popular music in the late 90s and early 00s where bands like the Goo Goo Dolls, Lifehouse, Vertical Horizon, Creed, Matchbox 20, and The Calling were having hits on the radio, and we see ourselves fitting into that vein stylistically. Some of our biggest shared influences are bands like Needtobreathe, Switchfoot, Relient K, and Jars of Clay.
JFH (Ryan): Where do you all hope to be with your music career in the next 5 years?
Chris: Currently, we are just doing music in our spare time while we all hold down full-time jobs. It would be nice to think we could record music and play shows full-time at some point, but we know how difficult it is to maintain that kind of career for any length of time in today's music industry. At this point, we are content to play music for anyone who cares to listen, looking specifically for opportunities to point people toward Christ, both directly and indirectly.
JFH (Ryan): If we were to look at your phone/ipod right now, what would some of the most played artists and albums be?
Chris: Among the four of us, you would see some Sara Groves, some 4Him, some Hanson, some Sufjan Stevens, some Skillet, and everything in between. Mostly anything that is good, solid, melodious rock 'n roll is right up our alley.
JFH (Ryan): What has God been teaching you lately?
Chris: We don't think it's an accident that we have ended up playing for a lot of youth groups and other youth events. We live in a time period where it's very common for kids to grow up in church, and then leave their faith behind when they go to college or move on to the next phase of their lives. For whatever reason, the gospel message never became real to them. God has definitely impressed on our hearts to make a positive impact for Christ on this age group and given us the desire to present that message in an effective and relevant manner.


Click here All News Headlines
|

RSS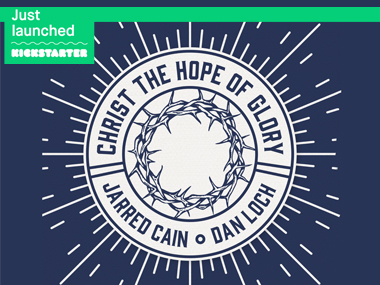 ---
---
---
---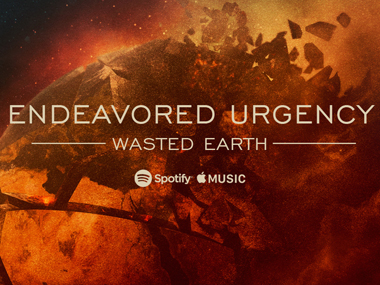 ---
---
---
---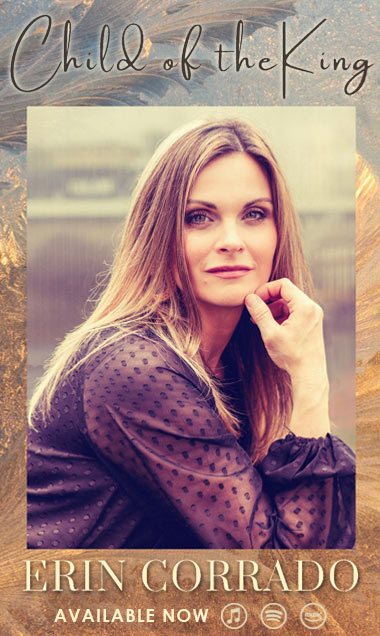 ---