NEEDTOBREATHE Shoot Music Video For "Washed By The Water"
NEWS SOURCE: NEEDTOBREATHE, a Jesusfreakhideout.com report
February 16, 2008

This past week, North Carolina based rock group NEEDTOBREATHE filmed their third music video, this time for their song "Washed By The Water." This is the second video to be shot for a cut from their latest album, The Heat, with the cool stop-motion concept video for "Signature Of Divine" being the first. Here's drummer Joe Stillwell on the filming...
This past week was one of our very rare weeks without any shows to play. Normally when those times come along we head into the studio to work on new stuff or spend some time rehearsing, figuring out the next additions for the live shows. This week, however, we took a trip up to Virginia to shoot a brand-spankin new video for "Washed by the Water!" The last couple videos we've done have been a bit out of the ordinary. For "Shine On" we did everything ourselves, including shooting all the footage, and for "Signature of Divine" we did stop motion, which didn't even use any actual video. For this one we actually had a great team of professionals working with us! We didn't have to edit, shoot, or even run to wal-mart to buy all the Christmas lights we could find. All we had to do was be our wonderful, charismatic selves… well, that and spend several hours getting soaked by rain and garden hoses. We had a great time shooting it, and from what we've seen so far, I think it's gonna be amazing. We'll let y'all know as soon as it's done. For now, here's a few behind-the-scenes pics.

- Joe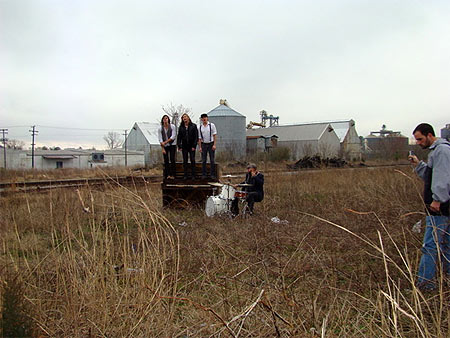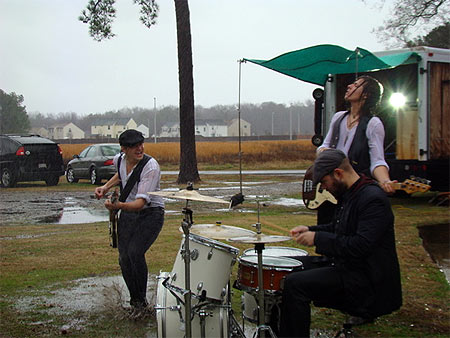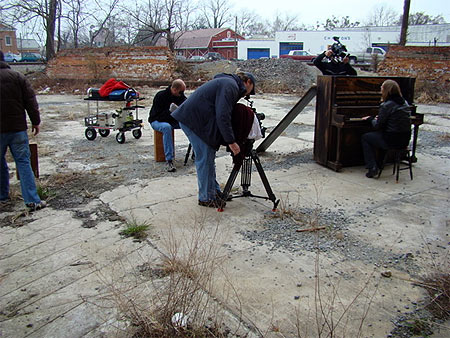 # # #

[2019]
Jan. | Feb. | March | April | May | June | July | Aug. | Sept. | Oct. | Nov. | Dec.
[2018]
Jan. | Feb. | March | April | May | June | July | Aug. | Sept. | Oct. | Nov. | Dec.
[2001 - 2017]
Visit our complete MUSIC NEWS ARCHIVE