Round Kid Records Announce To Speak Of Wolves Vinyl Release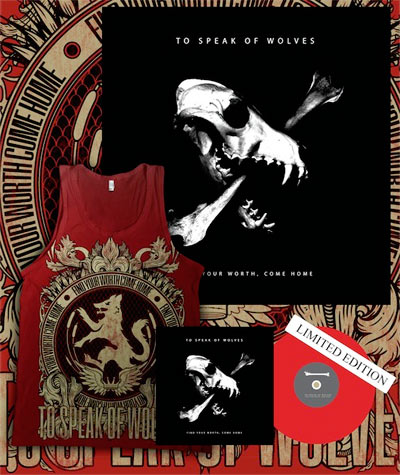 NEWS SOURCE: Round Kid Records
April 3, 2012
To Speak Of Wolves will be releasing their new album Find Your Worth, Come Home on May 22, 2012 on Solid State Records. Even more exciting for TSOW fans is that they will be releasing the album on vinyl on Round Kid Records the same day! This is the band's first ever vinyl release.
Armed with a new singer, Gage Speas, as well as guest vocals by Micah Kinard of Oh, Sleeper, this new album aims to bring the band to new levels. Round Kid Records states, "Those of you who liked band before will absolutely LOVE this album. Those of you who didn't like the band before will also absolutely LOVE this album."
Check out the first single off the album, which features Micah Kinard, here - http://www.youtube.com/tospeakofwolves
You can preorder the vinyl in some sweet packages here - http://tospeakofwolves.spinshop.com/
For more info on To Speak Of Wolves visit the JFH Artists Database.