Godchaserz Blazes New Trails with Syntax
The Hip-Hop label makes landmark partnership for distribution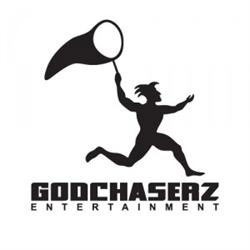 NEWS SOURCE: Quality Junk
October 1, 2012
Syntax Distribution signs Godchaserz Entertainment as its newest partner in a deal that will have the label's hip-hop catalog and diverse artist roster, which includes Cstraight, Readywriter and Brinson, sent out worldwide through Syntax's vast distribution channels.
"Godchaserz has been diligent in building a fan base over the last few years and the hip-hop scene has taken notice. Brinson and his team are good examples of hard work," said Chad Horton, Director of Social Strategy for Syntax Distribution.
While Syntax is a trusted and recognizable name in the entertainment industry distributing all types of genres, it has roots in underground hip-hop. Brinson said, "One guy I respect in the music industry is Urban D. When I told him our label was about to go to new heights, the first thing he said was, 'You need Syntax to get there.'"
Godchaserz will join the growing list of clients that benefit from Syntax's stellar partnerships including iTunes, YouTube, Amazon, Spotify, Pandora among others. "I remember the impact Syntax had on Braille, one of my favorite artists," said Cstraight. "I can't wait to see what they will do with our entire label."
Readywriter added, "Big things happen when two respected brands come together. GodChaserz Entertainment and Syntax will definitely make the industry take notice." Godchaserz's first release with Syntax Distribution is Brinson's latest album No Other Heroes, dropping October 23, 2012 (pre-order at iTunes).
GodChaserz Entertainment, based in Jacksonville, Florida, works with artists to fulfill their music career goals through quality production and good business practices. Since 2006, GodChaserz's focused to impact the urban community with music that builds the listener up. To learn more, visit: GodChaserz.com.
Syntax Distribution, based in San Diego, California, is one of the top independent digital distributors representing more than 100 record labels. Syntax handles many top independent artists such as Tamela Mann of Tyler Perry's "Meet The Browns," Marvin Winans, Flame, John P. Kee, and John Tesh among others. Their record label clientele includes Central South, Crossroads, Pinecastle, CLG Distribution, iShine, Humble Beast, among others. To learn more, visit syntaxdistribution.com.