Esterlyn Asks Fans For Financial Support After Trailer Was Stolen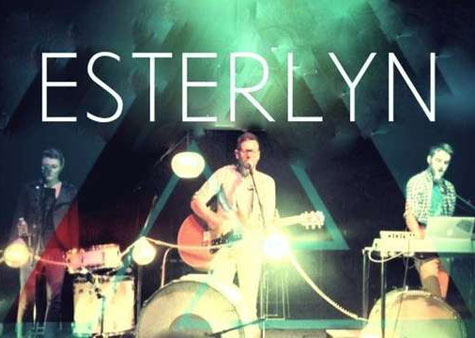 NEWS SOURCE: Esterlyn / Jesusfreakhideout.com
May 3, 2013
Last week, pop rock worship band Esterlyn had their trailer stolen while on tour with about $25,000 worth of gear and merch inside. The band really needs financial support to get back on their feet and former band member Ryan Tomlinson has launched a campaign on FundRazr.com to help raise funds for the band. Check out Ryan's letter below and visit Esterlyn's FundRazr.com page for more details on how to give.
"The band I used to be in, and my good friends and brothers (and sister?) in Christ, Esterlyn's trailer was stolen, in the middle of tour. They lost about $25,000 worth of gear. I love these guys so much, and I want to do something to help, which I can't do alone.

This band has the biggest heart to serve. They always say they're a ministry before they're a band, and the last few days, they've actually been living that out. This is what one of their members wrote on their Facebook pertaining to the stolen trailer:

"I feel compelled to worship God. No instruments are needed to express my heart's cry of the goodness of God. My prayer is not necessarily for all of our tools back, but for God's glory to be seen in our lives. God will be praised. No lack and no gain can touch the glory of the Lord for He is good. He is high. Today, we will sing to Him a new song and know that we please Him by trusting in Him completely."

I'm so blessed to know these guys and to have been a part of the ministry for two years. Please, help me bless these guys back.

Thank you.
--Ryan Tomlinson
# # #
For more info on Esterlyn visit the JFH Artists Database.