GOTEE RECORDS SIGNS RYAN STEVENSON-
'HOLDING NOTHING BACK' SINGLE AT DIGITAL OUTLETS TODAY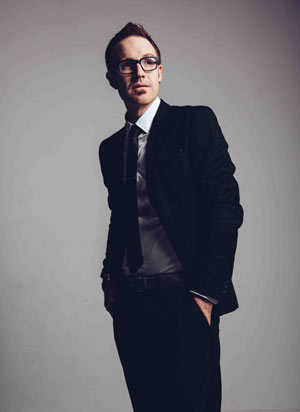 NEWS SOURCE: Turning Point PR
May 21, 2013
NASHVILLE, Tenn.-Gotee Records has signed acclaimed singer/songwriter Ryan Stevenson to an exclusive recording agreement. A native of the Pacific Northwest and resident of Boise, Idaho, he has been a full-time touring artist for the past two years.
Stevenson's debut single on Gotee, "Holding Nothing Back," is available today at all digital outlets, such as iTunes and AmazonMP3. The single was sent to Christian AC and Hot AC/CHR radio yesterday with an add date of June 21. The song was written by Stevenson, Jamie Moore and Toby McKeehan, produced by Jamie Moore (TobyMac, Andy Grammer), and mixed by Christopher Stevens (Jamie Grace, Sanctus Real).
Capturing the attention of Gotee Records CEO and co-founder TobyMac, Stevenson co-wrote "Speak Life," which is featured on TobyMac's GRAMMY® Award-winning and best-selling recording Eye On It.
"Ryan is an impressive songwriter who understands the delicate balance of writing songs about his faith and walking it out in a cold, cold world," said TobyMac. "He never shies away from a 'Jesus' lyric, 'cause he is fully aware of where his strength comes from."
View a message from TobyMac and the lyric video for "Holding Nothing Back":
TobyMac Introduces Ryan Stevenson

"'Holding Nothing Back' is one of the most personal, vulnerable songs I have written, birthed during a season of desperation," said Stevenson. "I remember praying, 'God, whatever it takes for You to break through in my life'-and His answer came through fiery circumstances. I came to a place where I was able to say 'no matter what it takes, I'm not going to hold anything back anymore-I just have to know You.'"
"I hope the song encourages listeners to embrace the fact that they don't have to hold anything back from God, that they can be real and honest before the Lord," he continued. "As we were working on the song, Toby and I wanted to speak Truth to people's hearts who are feeling hidden and forgotten-just struggling-as we have both experienced at times in our own lives."
ABOUT RYAN STEVENSON:
A husband and father of two boys, Ryan Stevenson currently serves as worship leader at Vertical Church Boise. Prior to his full-time music career, Stevenson spent seven years as a paramedic. He has performed at Creation West, Fish Fest and Lifest, among other top Christian festivals around the country, and has toured with such artists as Group 1 Crew and Rachael Lampa.
Stevenson is managed by First Company Management. For further information, visit www.gotee.com
###
For more info on Ryan Stevenson visit the JFH Artists Database.