STARFIELD'S TIM NEUFELD RELEASES DEBUT SOLO PROJECT, TREES
Album Pays Tribute to Worship Songs That Have Impacted Neufeld's Life and Career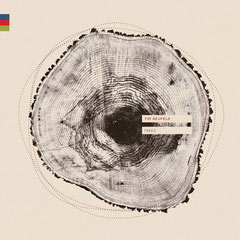 NEWS SOURCE: Savvy Media
June 10, 2013
(NASHVILLE, Tenn.) June 10, 2013-Tim Neufeld, one half of award-winning modern worship band Starfield, releases his first ever solo project, TREES. TREES is a collection of congregational worship songs that have influenced Neufeld both personally and professionally, a tribute to those who inspired him to pursue a career in worship.
Produced by Allen Salmon, who is responsible for Starfield's I Will Go (2008) and The Kingdom (2012) records, the idea for TREES was born during a Starfield sabbatical. With the down time to, as Neufeld recalls, "literally do whatever I wanted, I decided to celebrate and honor the songs of others for a change."
He continues, "The worship songs of others have always been my spiritual TREES, the theological and emotional pillars of my faith. It's hard to even measure the simple yet profound impact worship writers like Matt Redman and Paul Baloche (among many others) have had on my life (and faith) by just simply yet skillfully putting scripture to melody."
For TREES, Neufeld chose songs being sung in churches every Sunday, worship staples including Matt Redman's "10,000 Reasons," "Cornerstone" by Hillsong, and All Sons & Daughters' "All the Poor and Powerless." His signature vocals and original arrangements give these familiar tunes a new twist, while maintaining their timeless truths, all in the hopes of introducing them to a broader audience.
"The older I get and the more music I write, the more I realize just how much I lean on those that have gone before me," says Neufeld. "It would seem to me that when it comes to art, we are nothing but a product of our influences and inspirations. These songs are exactly that: songs I've loved that have now tuned into songs I've recorded, that will hopefully become songs others can discover and love."
TREES is available wherever digital music is sold. For more information and to see Tim play in a city near you, visit: www.timneufeldmusic.com.
About Starfield
Canadian worship band Starfield has spent the last 12 years partnering with churches and ministries, leading students and congregations in passionate, energetic worship. Fronted by brothers Tim and Jon Neufeld, Starfield has released seven career albums, including 2012's critically acclaimed The Kingdom. Starfield-penned songs like "Filled With Your Glory," "Son of God," and "Reign In Us" are sung in church services every weekend all over the world. Starfield is the most-awarded and top-selling Christian band in Canada and is expanding that following in the US, United Kingdom, and Europe with yearly concert tours and conference appearances. Ministry partnerships with the Billy Graham Association, Dare2Share, and Youth Specialties have helped Starfield grow beyond the confines of the music industry and more directly into partnerships with the local church. For more information on Starfield, visit www.starfieldonline.com.
For more info on Starfield visit the JFH Artists Database.