NINTH ANNUAL NIGHTVISION FESTIVAL TO TAKE PLACE JULY 12-13
All-Star Lineup Includes Steven Curtis Chapman, Jeremy Camp, Mandisa, David Nassar, Dr. Alveda King, Among Others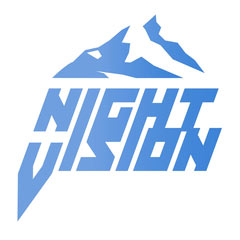 NEWS SOURCE: Brimstone Services
July 8, 2013
(NASHVILLE, Tenn.) July 8, 2013--Praise Him Ministries will present the 9th Annual NightVision Festival at Olathe Community Park in Olathe, Colo. on July 12-13. This year's event features musical performances by artists including Steven Curtis Chapman, Jeremy Camp, Mandisa, and Dr. Alveda King, niece of the late civil rights leader Dr. Martin Luther King Jr., as well as speaker David Nassar.
NightVision Festival is an evangelical tool geared toward community outreach, sharing the Gospel, and offering Jesus Christ to the western slope of Colorado. Using various forms of entertainment, it is intended to bring families together in unity.
Victoria Hearst, president and founder of Praise Him Ministries, explains, "The name NightVision is based on 1 Peter 2:9 which says, 'But you are a chosen people, a royal priesthood, a holy nation, a people belonging to God, that you may declare the praises of Him who called you out of darkness into His wonderful light.' Christians must have spiritual night vision in order to combat the darkness (evil) of these end times before Jesus Christ returns. We must declare His Word of joy, truth and salvation to the world. That is what Praise Him Ministries' 2-day NightVision concert is all about."
The gathering will showcase a top-notch artist lineup comprising some of contemporary Christian music's biggest talent such as Main Stage acts Steven Curtis Chapman, Mandisa, Big Daddy Weave, Fireflight, Building 429 and Jeremy Camp. The Daylight Stage will host Meredith Andrews, Rhett Walker Band, and Sidewalk Prophets, to name a few.
Christian comedian Nazareth and comedian/actor/minister John Gray will share emcee responsibilities. Other entertainment will include action sports team Enemy Opposition and electronica DJ Andy Hunter. For children, the Kid's Corner will provide activities ranging from group games, crafts, bowling, golf and more. Also, VIP prize packages will be given away to lucky fans throughout the festival.
Beginning July 1, tickets will be $15 per person per day. For more information on NightVision 2013, visit: www.nightvisionphm.com.
About Praise Him Ministries
Founded in 2001 by Miss Victoria Hearst, Praise Him Ministries officially opened in May 2002 and comprises Ridgway Christian Center (RCC), RCC's Free Youth Center, and Praise Productions Christian Store. It is a non-denominational Christian ministry that believes the Bible is the divinely inspired, inerrant true word of the living God of Abraham, Isaac, and Jacob. Its mission is to proclaim the Gospel and love of Jesus Christ worldwide, and to serve, educate, and bless the people of its community. For more information, visit www.praisehimministries.org.