NICK HALL JOINS KEY EVANGELICALS FOR
LAUSANNE GLOBAL LEADERSHIP FORUM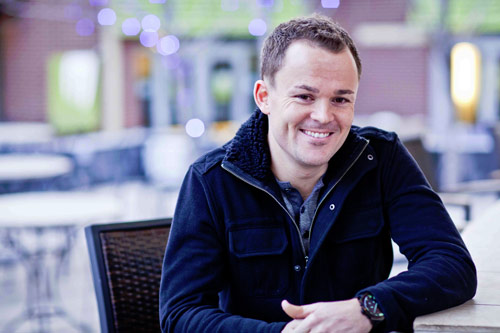 NEWS SOURCE: Turning Point Media
July 11, 2013
MINNEAPOLIS-PULSE Movement founder Nick Hall recently attended the invitation-only Lausanne Global Leadership Forum in Bangalore, India. Serving as a plenary session emcee, Hall joined 350 Christian leaders from around the world to discuss previous commitments and goals set at the Third Lausanne Congress on World Evangelization in Cape Town, South Africa, in 2010.
"The Lausanne Global Leadership Forum was an incredible opportunity for the global Church to unite around the cause of evangelism and the complex issues facing our world today," Hall says. "Leaving this gathering of leaders from 60-plus nations, I am more excited than ever about God's movement today and the supernatural reset that is unfolding beneath our feet."
The Third Lausanne Congress on World Evangelization's Cape Town Commitment is an affirmation of evangelical faith, framed in the language of love, and is a purposeful articulation of a call to action with regard to world evangelization. Hosted by the Evangelical Fellowship of India last month, the Global Leadership Forum represents Lausanne's ongoing accountability to uphold the goals set in 2010.
With a vision to awaken culture to the reality of Jesus, Hall birthed the PULSE Movement in 2006 as a student at North Dakota State University. One of the fastest growing youth evangelistic movements in America today, PULSE encompasses student prayer gatherings, evangelism training, outreach events, and the PULSE RESET post-outreach follow-up process.
Emerging as a significant voice to a new generation, Hall served as the Winter Jam Tour Spectacular's featured speaker in 2012 and 2013-the world's top first quarter tour for three consecutive years. Hall is also a partner evangelist with the Billy Graham Evangelistic Association (BGEA) and the Luis Palau Association through festivals and training events. He has emceed multiple BGEA "Rock the River Tour" events and was among 4,000 international delegates invited to attend The Third Lausanne Congress on World Evangelization in Cape Town in 2010.
For further information on Nick Hall, visit www.pulsemovement.com
###