Jessa Anderson Launches Kickstarter Campaign To Fund New Indie Release
The former BEC Recordings singer/songwriter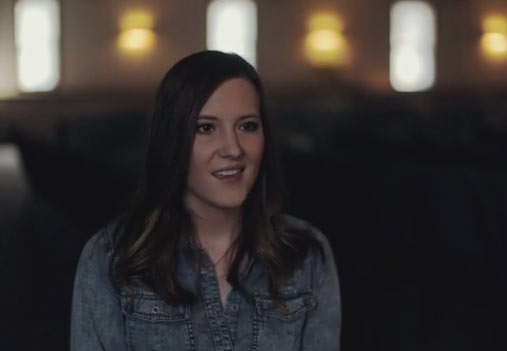 NEWS SOURCE: Jesusfreakhideout.com
October 21, 2013
Former BEC Recordings singer/songwriter Jessa Anderson has launched a Kickstarter campaign to raise funds for her next studio album. This will be Jessa's second career independent album and third recording in total.
About the project, Jessa writes:
Hello friend! I'm thrilled you've taken the time to check out my Kickstarter campaign. Let me introduce myself: My name is Jessa (which you may have gathered) and I live in Nashville, TN. I'm a wife of 8 years, mother of two beautiful kiddos, and I've been making my living as an independent singer/songwriter since 2008. With two independently recorded full-length albums under my belt (the most recent of which was licensed by BEC Recordings), I find myself ready to record again.

If you are unfamiliar with Kickstarter, it is a fantastic way to offer the music itself, along with other great "perks", in exchange for funding. So that you can be certain your donation will indeed be used for this project, Kickstarter has an all-or-nothing policy: unless the project is fully funded, your donation is not processed and your money stays in your pocket. If, however, the project meets or exceeds it's goal within our 30 day time period, you will be rewarded with brand new music (and any other perks you've chosen!) and my eternal gratitude.

As I've toured full time with my family over the last 5+ years, my passion for using music to unite people has increased, and I have continually pushed myself to make this the focus of my songwriting. I believe that on a very basic, human level, music can speak into our souls in a way nothing else can. As a follower of Christ, I believe that life is a process of sanctification, and I believe community is a vital part of that journey. For me, music is a beautiful thread that can tie those things together.

This collection of songs is so dear to my heart, and I am bursting at the seams in anticipation of sharing each one with you! The inspiration for this album, the ideas, the songs, the process--it's all a result of the past five years of music and ministry that you've been so much a part of. And so, I'm turning to my most natural support system for help making this album--YOU! If you find yourself here never having heard my music, I'd love nothing more than to invite you into this beautiful community of people living life, in all it's chaotic glory, together. Know that every pledge is meaningful, treasured, and necessary to helping me reach my goal! Thank you all for the myriad of ways you've shown your support, and thanks for taking a moment to be part of something so significant to me.
For all the details on her campaign, including a video greeting, click here!
For more info on Jessa Anderson visit the JFH Artists Database.