GEOFFREY ANDREWS: "WHITE CHRISTMAS" BRINGS NEW VOICE TO LISTENERS THIS HOLIDAY SEASON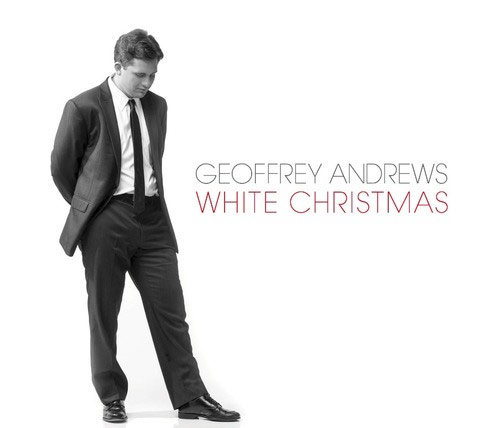 NEWS SOURCE: MorningStar PR
November 26, 2013
(Nashville, Tennessee) --November 26, 2013 -- Geoffrey Andrews, a powerful tenor vocalist often compared to Josh Groban, has recorded a wonderful new rendition of "White Christmas." Andrews is backed by the City of Prague Philharmonic Orchestra on the beloved Christmas classic.
Andrews' journey to the songs he sings with power and conviction was long, often painful. Born with a bilateral clubfoot deformity, Andrews endured reconstructive surgeries and progressive casting. Doctors warned of the prospect of lifelong complications. Diagnosed with Tourette Syndrome at age eight, he encountered bullying and humiliation at school.
But Andrews was not to be defined by the obstacles he faced. His strength and perseverance allowed him to overcome and ultimately pursue his passion to sing.
"I envision Geoffrey Andrews having a major audience that reaches into the international music world," says producer Phillip Kevern. "I think people are going to hear his emotional renditions of beautiful songs, then grow to love him personally."
Andrews' radio promotion and public relations team are securing television appearances, media coverage and radio play for "White Christmas" and his upcoming album Beautiful Mystery on GRACO Music.
Preview music: https://soundcloud.com/raywaremanagement/geoffrey-andrews-white