'68 DEBUTS TRACK TWO VIA TWO-IN-ONE VIDEO
IN HUMOR AND SADNESS OUT JULY 8
ON TOUR THIS SUMMER!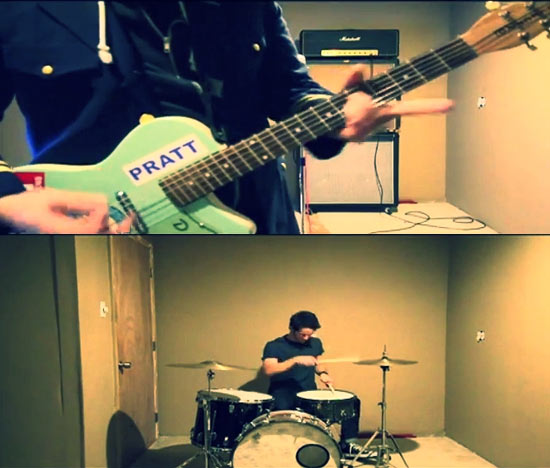 NEWS SOURCE: eOne Music
June 19, 2014
Noise maestros '68 have released not one, but two videos for their newest single "Track Two." Both videos need to be played simultaneously to get the full experience, vocalist Josh Scogin explains: "The hope is that someone will have one computer and invite a friend over that has another computer, they will spend several minutes struggling and laughing at trying to sync up the 2 videos perfectly."
Directed by the band, the video was created "in hopes that people will enjoy the journey," says Scogin. The band vows the value is in the experience, which is precisely what their intentions were. "Once they have watched it they'll think, 'Well, we might as well grab a bite to eat,'" he states. "Before you know it their friendship has grown ever so slightly. Or who knows, maybe this is the perfect way to break the ice with that special someone that you have been nervous about calling up."
In many ways, the video pays homage to the Zaireeka LP released by The Flaming Lips in 1997 where all four albums needed to be played simultaneously to be heard the way the band intended. In a modern day landscape where art suffers from the lack of longevity, Scogin offers: "It's a way to get humans to interact with other humans and for it to become more about the camaraderie rather than just another song that is here today and gone tomorrow."
'68 will release In Humor and Sadness, their debut full length via eOne Music / Good Fight Music on July 8th, 2014. The band released the first single "Track One" not too long ago that can be heard here. In true '68 fashion, the band debuted a standalone track titled "#15isallyouneed," a 15 second song exclusively via Instagram just last week, which will not be available on the upcoming LP.
In Humor and Sadness demonstrates the loud beauty of alarming simplicity. A guy bashing his drums, another dude wielding a guitar like a percussive, blunt weapon while howling into a mic somehow manages to sound bigger and brasher than the computerized bombast of every six-piece metal band. A splash of roots, a soulful yearning for mid century Americana and the fiery passion of post punk ferocity rampages over a record of earnestly forceful tracks like a runaway locomotive. '68 will be on tour with Listener starting July 2nd, click here for all tour dates.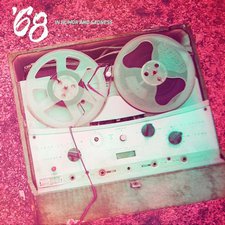 Track 2 E
Track 3 G
Track 4 R
Track 5 E
Track 6 T
Track 7 N
Track 8 O
Track 9 T
Track 10 .
In Humor and Sadness is available for phyusical pre-order via Good Fight and eOne. Various bundle options are available including posters, tee shirts and vinyl.
# # #
For more info on '68 visit the JFH Artists Database.