Matthew Parker Releases Shadowlands To Rave Reviews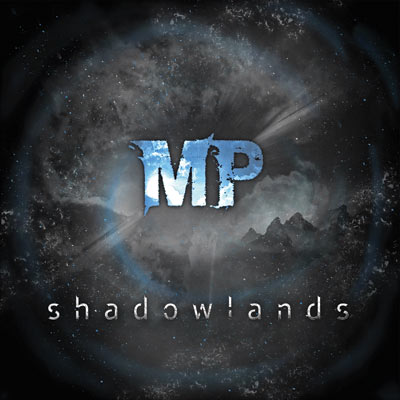 NEWS SOURCE: DREAM Records
September 30, 2014
Los Angeles, CA (September, 2014) - After getting the attention of artists like Capital Kings, Andy Mineo, and Press Play, Michigan native and EDM artist Matthew Parker signed to Dream Records new EDM label, DROM. After many months of waiting, Matthew's debut, Shadowlands is here and is already making an impact. After being recognized for his incredible style of EDM on EDM.com, Parker's new album is certainly not a one dimensional piece of art. With layers of hip hop from guest contributors, Cash Hollistah, Skrip, and St. Matthew, to pop, Matthew's sound is not just for the EDM fan and it looks like others would agree. Check it out:
"Shadowlands is the best work to come from Parker..." - JesusWired.com
"If you, like Parker, were wondering where all the good Christian EDM music is, look no further." - 365 Days Of Inspiring Media
"Matthew Parker, one of the faces of this growing genre..." - EDM.com
Additionally, fans can purchase Shadowlands through iTunes by clicking here or by texting the word, "MP" to 51555.
Track listing for Shadowlands: 1. We Go: https://soundcloud.com/eyesontheking/matthew-parker-we-go
2. Bleeding Hearts: https://soundcloud.com/eyesontheking/matthew-parker-bleeding-hearts
3. Shadowlands (feat. Anna Criss)
4. Immortal (feat. eXecutive Decision)
5. Earth to Sky
6. I Can't Imagine
7. Wherever You Are
8. MouseTrap (feat. Skrip)
9. All Around De World (feat. St. Matthew)
10. Vita Brevis
11. Life Again
12. Light of Dawn (feat. Cash Hollistah)
13. Take Me Back
For more information about the group go to www.DreamLabelGroup.com
ABOUT DROM
The story of DROM is one built in a pure passion and love for EDM music for years. Founded by Lance Brown, and Dave Hanley, DROM (which is Swedish for "DREAM") launched in early 2014. Creating it's own sub-culture and signing premiere talent out (Matthew Parker, David Thulin and Unikron), DROM is forging ahead with great dance music for everybody to listen to.
ABOUT MATTHEW PARKER
Matthew grew up in lovely America. He grew up in the state shaped like a mitten…..also known as Michigan. He wasn't especially interested in music as a little kid, but he was able to sing harmony without being taught. It was when he was about 12 years old that he really started in music. Up to that time he had taken piano lessons, but I'd never loved music the way he does now. But then his brothers and him got into jamming and making some noise with their drums and the other instruments they had. Around that time he had begun to learn to play guitar. So with all that fun stuff going on, he started writing songs on my own. They were naive and simple, and were definitely not rockin' an' rollin', but they started him on a path to writing better and better songs. He got into recording the songs that he wrote he recorded his guitar, his keyboard, and his high-pitched voice and made some pretty nice projects for a 12-year-old. But they still sounded like home recordings.
Then, he got into making electronic music by fiddling around with Garageband. Once he outgrew the capabilities of Garageband, he upgraded to a new program called Reason, and he has been using it ever since. He has really grown to love making EDM and actually any kind of music on Reason. And finally, in the past few years he became part of a growing community of people from all around the world who are interested in Matthew's music. With an effort to increase the value of Christian EDM out there, Matthew continues to enjoy being able to produce something unique. All glory to God for what He has done and will do. The future is bright.