No Other Name message resonates as Hillsong releases DVD from conference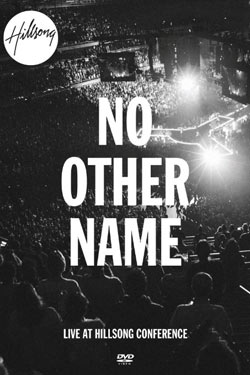 NEWS SOURCE: Mercer PR
October 6, 2014
When the team at Hillsong Church launched "No Other Name" - the title of their recently released album and theme of the 2014 Hillsong Conference - they knew those simple but powerful three words would hit home.
Yet the impact and reach of the message went beyond their expectations, with the album remaining in the top 10 on iTunes Christian & Gospel genre in 20 countries three months after its release.
Hundreds of thousands of people across the world live streamed the conference and the Hillsong Worship Twitter account received almost 14 million impressions when No Other Name was launched.
The church's global creative director Cass Langton said the team was "in awe of the profound impact that such a declaration was making on believers and even many without a faith".
"It's more than a music project or a conference - it's Christians across the world declaring the salvation message."
While the 'No Other Name' album has already made an impact across the globe, the deluxe version featuring the DVD - recorded live at this year's Sydney conference - is now available.
Langton called the DVD "a unique experience that showcases the power and unity of corporate worship".
"If you have not experienced the passion of over 20,000 people from 62 countries worshipping in one auditorium, this DVD will take you there," she explained.
She said the live recording from the week of conference was "the closest thing to being there" and suggested that the deluxe version and DVD would be a great gift for people who have never been to a Hillsong Conference.
"We believe anyone who watches this will be blessed by experiencing the message of this album."
The DVD features translations in 15 languages as singable subtitles and bonus content on the deluxe version includes conference openers and a message from Hillsong's senior pastor Brian Houston.
'No Other Name' DVD details:
NOW AVAILABLE -- Amazon.com
Track list:
No Other Name (Opener)
Heaven And Earth
Broken Vessels (Amazing Grace)
No Other Name
My Story
Thank You Jesus
Calvary
This I Believe (The Creed) (Opener)
This I Believe (The Creed)
All Things New
Our Father
Depths
Mountain
Bonus content:
No Other Name (Message) by Brian Houston
Behind The Scenes - Studios 301
This I Believe (The Creed) [Song Story]
Oceans (Where Feet May Fail) - Hillsong United
Alive - Hillsong Young & Free
Sinking Deep - Hillsong Young & Free
Victory - Music Video by Hillsong College