Day One Worship In Partnership With in:ciite Media Releases Debut Album
'From The Dust'
iTunes Pre-Sale Launches October 28,
In Stores November 11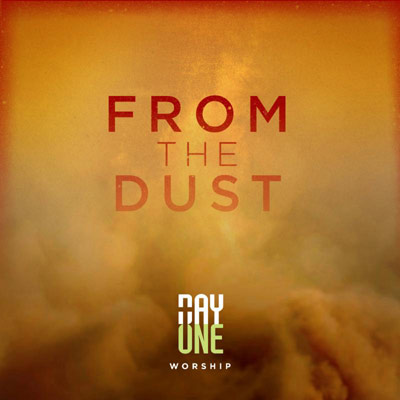 NEWS SOURCE: TKO Marketing
October 14, 2014
NASHVILLE, Tenn. (October 14, 2014) Day One Worship, the worship team from one of the nation's leading churches, First Baptist Dallas, releases its debut album 'From the Dust' on November 11. The project is in partnership with in:ciite Media and distributed by Capitol Music Distribution. The 'From the Dust' pre-sale launches on iTunes October 28.
"'From the Dust' is one of those rare moments bringing together an incredible and talented group of worshippers with songs that move others to participate and want to enter into the presence of God," said Chris Thomason, in:ciite Media chief executive officer. "Our team at in:ciite is very excited about this project and believe these songs will impact worship in churches worldwide."
From the moment God made us, we were marked by His fingerprints. Day One Worship's 'From the Dust' is a call to praise the One who was there in the beginning, sees us, knows us, and loves us. With this 12-track album, we recognize that nothing happens apart from Christ, and we rejoice that our story doesn't end in the dust but in eternity with The Lord. With nine new worship songs, 'From the Dust' will uplift and inspire listeners to praise the Creator of the Universe, the God who made us.
"'From the Dust' is a collection of worship songs woven with the thread of God's love for us," said Nicholas Costello, the minister in Day One Worship. "These songs express His desire for a deep and personal relationship expressed through His mercy, grace and sovereignty. Many of the songs are inspired from stories of transformation from within our congregation. This collection is our best poetic expression of God's love, grace and mercy."
'From the Dust' track list:
1. Running for the Father
2. I Am
3. Rhythm of a Love Song
4. Pour It Down
5. A Love Like This
6. One Voice
7. Make It Loud
8. You Will Remain
9. All You Weary
10. Be Still (Rest in Me)
11. The Love of God
12. You Won't Relent
About Day One Worship: A leading evangelical church in the nation for over a century, First Baptist Dallas has given platform to a new worship team of musicians and songwriters known as Day One Worship. Day One Worship members include Kaleb Moore (lead, guitar, songwriter), Nicolas Costello (worship pastor, lead, keys, songwriter), Mark Schick (electric guitar), Erin Wilson (lead, songwriter), Keith Banks (drums), Emily Burak (violin), Steve Morgan (bass), and Denis Kashoid (keys). For more information, please visit: www.dayoneworship.com.
About in:ciite media: in:ciite is a music and events company where creativity, innovation, impacting technology, and experiences merge. Their mission is to help build God's kingdom by creating remarkable experiences through media products and events that are culturally and spiritually relevant. For more information, please visit: www.inciite.com.
- ### -