Original Audio Adrenaline Guitarist Launches IndieGoGo Campaign To Fund Jazz Christmas Album!
Help Barry Blair fund the new album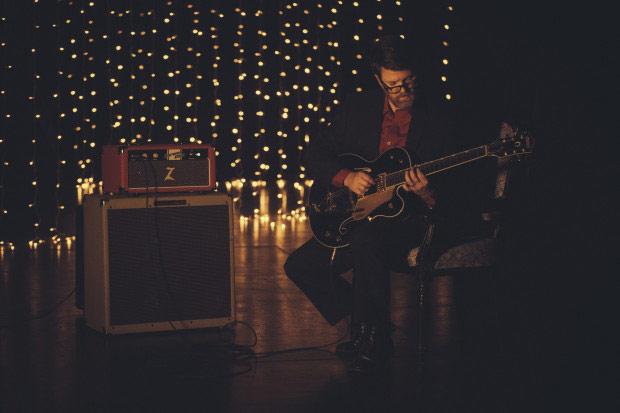 NEWS SOURCE: Jesusfreakhideout.com
June 1, 2015
Original Audio Adrenaline guitarist Barry Blair, who was in the band for their 1992 debut album until after their 1996 album Bloom, is stepping out from behind the scenes as a producer to make music on his own -- and he needs your help. Blair is setting out to make a brand new jazz Christmas album (a follow-up to his 2008 release) and has taken to IndieGoGo to find funding.
Check out Barry's announcement below...
It's time for some new Christmas music!
It's been a few years since my last instrumental Christmas CD, Noel: Instrumental Christmas Favorites was released. This time, I'm putting together a compilation of fun, familiar Christmas songs in a small combo jazz format.

What We Need & What You Get
To complete this music project, I need to raise at least $7,000. This will go toward hiring excellent studio musicians and engineers, studio rental, CD artwork and design, and CD manufacturing.

In return, you'll receive a digital download of the project for a minimum donation, plus added incentives for larger donations. You'll get some great new Christmas music just in time for Christmas! On top of that, this will make a great Christmas gift for friends or family!!

About Me
Some of you will know me from my early work with the band Audio Adrenaline, where I played guitar and co-wrote songs like Big House, Walk on Water, and Some Kind of Zombie Since then, I have mostly worked as a record producer, producing projects for other bands. I have more recently been involved in film work, editing and mixing the critically acclaimed film, As It Is In Heaven, and composing the original music score for Hope Bridge, which released this week through Pure Flix. I am also a professor at Asbury University, where I teach classes in audio production.

In 2008, I released a Christmas CD entitled Noel: Instrumental Christmas Favorites, which was a great success and helped my family and I raise funds for our international adoption.

My reason for wanting to do this project is simple: I love music! More specifically, I love guitar music of all styles. And, I love these great Christmas songs!
Visit IndieGoGo to help make Barry's album happen!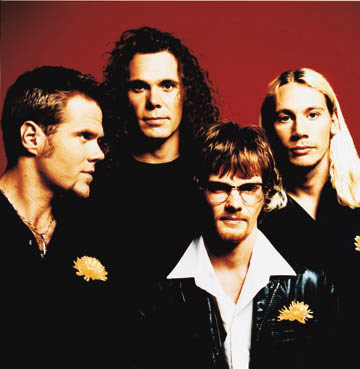 Audio Adrenaline in 1996

L to R: Mark Stuart, Bob Herdman, Barry Blair, Will McGinniss
###