SILENT PLANET
To Release
EVERYTHING WAS SOUND LP/CD/DIGI
OUT ON 7/1 (SOLID STATE RECORDS)
RELEASE NEW VIDEO FOR "PANIC ROOM"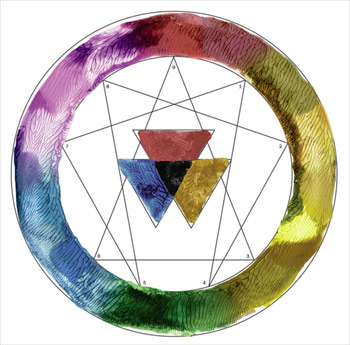 NEWS SOURCE: JG PR
May 13, 2016
Progressive metalcore unit, Silent Planet, have unveiled a brand new song with video this morning. "Panic Room" is an epic, emotional and dark sonic journey through the mind of a soldier returning home with Post-Tramatic Stress Disorder (PTSD). The video reflects this struggle and is a intense interpretation of the outer life and inner life of this veteran.
As vocalist Garrett Russell says "Panic room examines the inner reality of the soldier after suffering instances of violence, hierarchy, and resulting cognitive dissonance. The song was inspired by a close friend of the band who shared his story with me while we were in studio working on this record. The song attempts to examine with a greater culture of war, held aloft by politicians who patronize soldiers as talking points while cutting bills that could provide soldiers with mental health services and entering into needless, preventable armed conflict. Panic Room tells the story of one veteran who attempts to retain his sense of humanity while being suspicious of his role as a cog in the history's strongest war machine."
Watch the official video for "Panic Room" Here:
With the release of this video also comes news of a 7/1 release date for Silent Planet's new album Everything Was Sound via Solid State Records. Album pre-order links are now active on the band's website (link appears below). Recorded by Will Putney (Northlane, Miss May I) the album promises to be even headier and diverse than 2014's heralded The Night God Slept album.
Russell who holds a Masters Degree in Clinical Psychology (and revealed that he has been diagnosed with Bipolar Disorder) delves wholly into mental health with this re-lease. Russell revealed that the overall linking theme of the album is that it takes places within a Panopticon - a prison of deception. By definition, a Panopticon is a circular prison where prisoners can be viewed from a central well at all times. Further elaborating the concept Russell said "every room in the panopticon is another person diagnosed with mental illness. Some of them suffer from environmental trauma, like PTSD and some have adapted to the world we have put them in. I'm trying to understand these stories throughout the songs - both challenging society's stigmatization of mental illness while searching for hope amidst the inner-reality of suffering people."
Musically, Russell admits "we really set out to write the best album we possibly could, with little regard to genre, trends, of what was expected of us. The result is that some songs almost serve the overall theme of the album, moreso than they exist as stand-alone, readily individual units on their own. And we are okay with engaging in this pro-cess where the widespread/general audience reaction is always a bit of a mystery. At the end of the day, Silent Planet exists to give voice to often-overlooked issues we feel are important, and we almost invite the repercussions of this process."
A prime example of this is the middle song of the album,"Redivide?", in which the band wrote a palindromic song in structure and lyrical content where the music "follows a sort of A-B-A structure and the lyrics meet in the middle and then reverse," giving a message of struggling with two halves of a divided mind (his Bipolar disorder) and "examining how the self corresponds to the duality of nature."
Silent Planet is rounded out by Alex Camarena (drums), who has quickly garnered the attention and endorsements of drum companies and adoration of drummers who view the performance; Thomas Freckleton (bass, clean singing), who's wide vocal range plays a much larger role in the new material, and Mitchell Stark (guitar), known, for his impeccably tight live guitar performance.
Formed in Los Angeles in 2009, the band has drawn a national audience through their constant national and international touring and powerful live shows. Silent Planet has toured North America with such notable bands as For Today, Beartooth, Sleeping Giant, Impending Doom, Fit For A King, Gideon and Kublai Khan; and has spent last year touring 12 different countries in Southeast Asia and Europe.
Catch the band on the Full Sail stage on Warped Tour from 6/24 through 7/17.
Pre-order Everything Was Sound here: www.silentplanet.band
SILENT PLANET'S WARPED TOUR APPEARANCES
6/24 – Dallas, TX @ Gexa Energy Pavilion
6/25 – San Antonio, TX @ AT&T Center
6/26 – Houston, TX @ NRG Park – Main Street Lot
6/27 – New Orleans, LA @ Mardi Gras World
6/29 – Nashville, TN @ The Fairgrounds Nashville
6/30 – Atlanta, GA @ Lakewood Amphitheater
7/1 – St. Petersburg, FL @ Vinoy Park
7/2 – Orlando ,FL @ Tinker Field
7/3 – W. Palm Beach, FL @ Perfect Vodka Amphitheater At S. Florida Fairgrounds
7/5 – Charlotte, NC @ PNC Music Pavilion Charlotte
7/6 – Virginia Beach, VA @ Veterans United Home Loans Amphitheater
7/7 – Syracuse, NY @ Lakeview Amphitheater
7/8 – Camden, NJ @ BB&T Pavilion
7/9 – Wantagh, NY @ Nikon at Jones Beach Theater
7/10 – Hartford, CT @ The Xfinity Theater
7/11 – Scranton, PA @ The Pavilion at Montage Mountain
7/13 – Mansfield, MA @ Xfinity Center
7/14 – Darien Center, NY @ Darien Lake PAC
7/15 – Burgettstown, PA @ First Niagara Pavilion
7/16 – Columbia, MD @ Merriweather Post Pavilion
7/17 – Holmdel, NJ @ PNC Bank Arts Center
More info: https://www.facebook.com/silentplanetmusic
###
For more info on Silent Planet, visit the JFH Artists Database.