TORI KELLY'S NEW PROJECT, HIDING PLACE, SET FOR SEPTEMBER 14 RELEASE
First Single, "Never Alone" (Feat. Kirk Franklin), Released Today

Pre-order Launches Today For Hiding Place, Which Was Produced By Kirk Franklin

Collection Features Lecrae, The Hamiltones And Jonathan McReynolds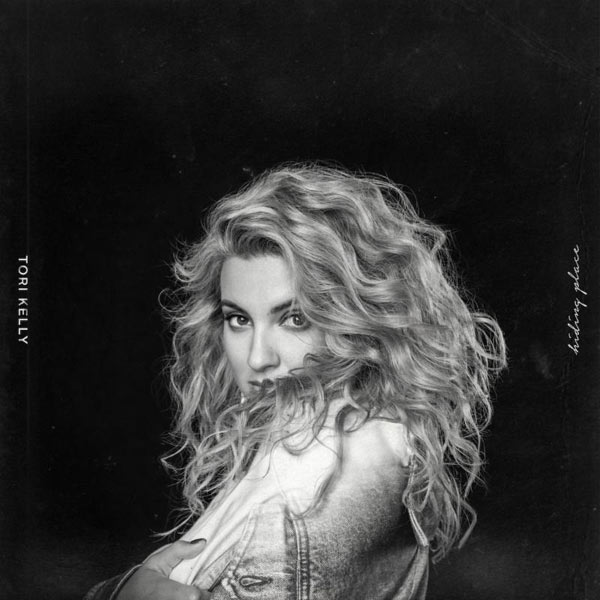 NEWS SOURCE: Capitol Music Group
August 24, 2018
Capitol Records will release
Tori Kelly's
new project,
Hiding Place
, on September 14. Today, as the pre-order launched, the GRAMMY®-nominated artist shared the first single,
"Never Alone"
(feat.
Kirk Franklin
) - a soulful, transcendent track that finds hope in the midst of personal struggles. View
Tori
performing the song live with
Kirk Franklin
HERE
. Download / stream
"Never Alone"
HERE
. Pre-order / pre-save
Hiding Place
HERE
.
Fans who pre-order
Hiding Place
in digital format will instantly receive
"Never Alone"
and
"Help Us To Love"
featuring
The Hamiltones,
official background vocalists for GRAMMY winner Anthony Hamilton . Other guests include
Jonathan McReynolds
and
Lecrae
.
Tori
co-wrote and featured on
Lecrae's
Gold-certified hit "I'll Find You," which won a BET Award earlier this year and is nominated for two DOVE Awards: Song of the Year and Short Form Video of the Year. See below for the track listing for
Hiding Place
.
While working on the follow-up to her 2015 debut album Unbreakable Smile -which entered the Billboard 200 at No. 2 and contained the Gold-certified singles "Nobody Love," "Should've Been Us" and "Hollow" - Tori wanted to honor her musical roots by recording a gospel song. Her manager, Scooter Braun, realized that 12-time GRAMMY® Award-winning gospel artist Kirk Franklin, was one of Tori's musical heroes, and arranged a meeting.
"I flew out to Dallas and Kirk showed me a few songs he'd written, and I fell in love with all of them," recalls Tori, who received the Billboard Women in Music Breakthrough Artist award in 2015. "Next thing you know, one song turned into us doing a whole project together. I grew up on gospel music, so the fact that a legend like Kirk Franklin would take me under his wing was just a dream come true."
Hiding Place was recorded primarily at Franklin's studio just outside Dallas. Half of the songs were penned solely by Franklin, while the remaining tracks came from a collaboration between the two artists - the first time that Franklin had ever co-written in a decades-long career that's seen his songs performed by legends like Stevie Wonder and Whitney Houston.
"I've never seen anyone that's a monster behind the microphone like Tori Kelly. She'd nail one song in three takes, and all those takes were amazing. It set the bar higher for my whole career,"says Kirk Franklin. "A lot of artists out there will rely on Auto-Tune or studio tricks, but there's no button you can push for emotion, and there's no button for skill. Tori is excellent in everything she does, because she's a real, pure artist."
In choosing a title for the project, Tori drew inspiration from verse 7 of Psalm 32 "You are a hiding place for me; you preserve me from trouble; you surround me with songs of deliverance."
"That always stuck with me: this idea of God being a place of safety, a place where you can hide from all the crazy things that this world can throw at us," explains Tori. "I want people to feel uplifted and encouraged when they listen. I want them to know that, no matter what they're going through, there's a God who loves them so much and so unconditionally, and there's always a reason to feel hope, even when you're in a dark place. That's what I really believe in, and I want everyone out there to hear my heart."
Hiding Place - Track Listing
1. Masterpiece (feat. Lecrae)
2. Help Us To Love (feat. The Hamiltones)
3. Sunday
4. Just As Sure (feat. Jonathan McReynolds)
5. Psalm 42
6. Questions
7. Never Alone (feat. Kirk Franklin)
8. Soul's Anthem (It Is Well)


For more information on TORI KELLY, visit:
###