Jessica Crawford's New EP "Honestly" To Release September 14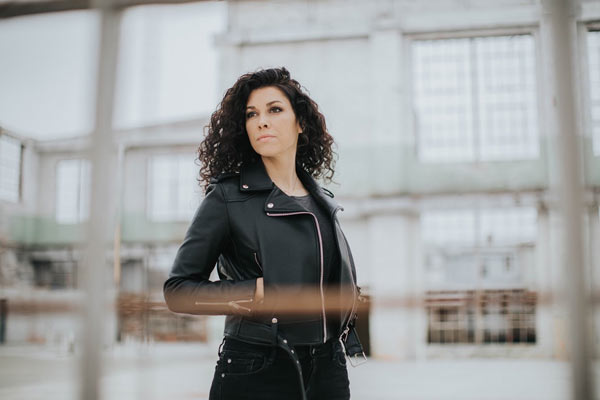 NEWS SOURCE: Jessica Crawford
August 25, 2018
On September 14, 2018 Jessica Crawford will release her latest Ep, "Honestly". This vulnerable four song collection was written in collaboration with Anthony and Chris Hoisington of Brotherls McClurg and recorded at Old Bear Studio. In true "Old Bear" fashion Chris Hoisington included creative sound elements in the production of every track. The songs contain sonic flavors that range from pop to folk to soul leaving the genre lines blurred just the way Jessica likes it. Most importantly, hope is shared as Jessica sings about encountering Jesus in the midst of real life struggles including betrayal, divorce and health issues.

Jessica will return to Nashville, TN, in September to kick off touring for "Honestly" in the city that irnpacted her music and faith deeply while serving as an inner-city missionary and developing as a songwriter and worship leader. Next she'll release the new music at her current home church in New Jersey followed by a tour with Brothers McClurg through New York, Vermont and Connecticut. She will wrap up her release month alongside Mark Lee from Third Day and local artist Dave Pettigrew in New Jersey. In October shelll head home to the Shenandoah Valley of Virginia for some solo dates.
Currently, Jessica serves as the Worship Arts Director for The Fountain of Life Center in Burlington, NJ. While she never intended to be a musician despite her rich family heritage in music, she is grateful for the doors God has continually opened for her to write and share songs while being anchored in a supportive cornrnunity of faith. "Honestly" will be available for pre-order on iTunes starting August 24, 2018, and will officially drop on September 14. Her first single, "Kill & Bury", will be available as an instant gratification track with pre-order purchase.
Instagram: @JessicaCrawford_
Facebook: @JessicaCrawfordMusic
YouTube: Jessica Crawford
###