Erica Mason Releases New Single, "Talks With Loneliness"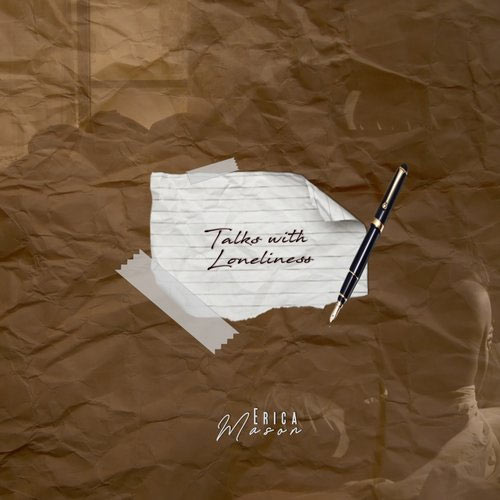 NEWS SOURCE: SOHH PR
February 15, 2019
At some point, many of us have struggled with feeling like we are alone.
In her new single, "Talks with Loneliness," Erica Mason addresses her own feelings of loneliness and exposes the truth of her emotions. While being surrounded by a crowd, Erica struggled with still feeling invisible. She talks about the importance of running to God to find true intimacy. When the heart has many voids, one is tempted to use comforts to fill that void. Erica learned that avoiding the feeling of loneliness is inevitable, but through clinging to God in her emptiest moments, she realized that just because may you feel alone doesn't mean that you are alone. God is present even when we can't feel Him, and when we choose to run to him, we find the sound of loneliness is never louder than the presence of God.
Audio: Erica Mason "Talks With Loneliness"
https://soundcloud.com/ericamasonmusic/talks-with-loneliness/
https://open.spotify.com/track/7cLoH7ouZWH79ZpTQ0h64r
https://www.youtube.com/watch?v=h_O7Y7D3LQ4
Talks With Loneliness is available now on all digital platforms.
Amazon: https://www.amazon.com/dp/B07N4PV4J3/
Apple Music: https://apple.co/2tnCsu0
Google Play: https://play.google.com/store/music/album/Erica_Mason_Talks_with_Loneliness?id=Bgd7pist3s3luq5bahybvv674hq
iTunes: https://apple.co/2SHgCRy
Soundcloud: https://soundcloud.com/ericamasonmusic/talks-with-loneliness/
Spotify: https://open.spotify.com/track/7cLoH7ouZWH79ZpTQ0h64r
YouTube: https://www.youtube.com/watch?v=h_O7Y7D3LQ4
Connect with Erica Mason
https://ericamasonmusic.com
https://facebook.com/ericamasonmusic
https://instagram.com/ericamasonmusic
https://soundcloud.com/ericamasonmusic
https://open.spotify.com/artist/5CH8cf1MmcMAWBpQLiQ3sz
https://twitter.com/ericamasonmusic
https://youtube.com/masonerica11
###